Peace Mothers condemn the siege of Maxmur
Peace Mothers in İzmir appealed to Massoud Barzani and called for an end to the atrocities committed against the people of Maxmur.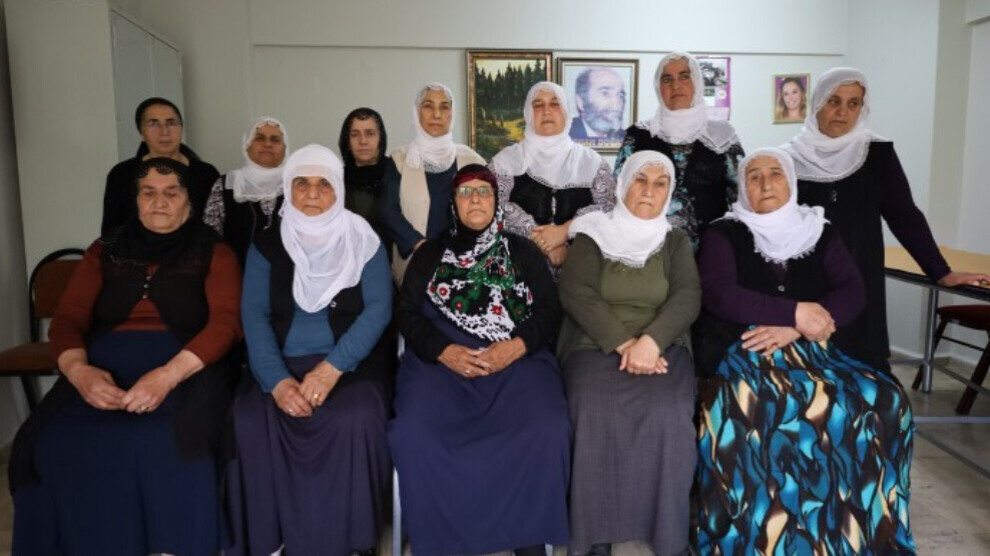 The Council of Peace Mothers in İzmir held a press conference condemning the Iraqi army's attempt to besiege the Maxmur Refugee Camp under UN auspices in southern Kurdistan (northern Iraq).
Speaking here, Peace Mothers Council member Hediye Korkut criticized Massoud Barzani, leader of South Kurdistan's ruling party KDP, for not fulfilling his duty.
"The people of Maxmur fled the atrocities of the Turkish state and settled in Maxmur, where they continue to face persecution at the hands of Massoud Barzani. We demand an end to the cruelty they are facing, with their camp intended to be turned into an open prison. We are deeply hurt by the situation of the mothers there. We are familiar with their suffering. Is it not a shame what they are being put through? "
Pointing out the fact that the people of Maxmur have paid a price, Korkut noted that the residents are subjected to strict measures in their settlement.
Appealing to Massoud Barzani, Korkut said: "We condemn this shame. We want to consider you a brother and see your fraternity. Respect the blood of martyrs and mothers. Our children, youngsters and elderly say that they are ready to sacrifice their lives. Listen to them and stop this atrocity. Do not heed those who commit atrocities. Extend the hand of fraternity. Today is the day of fraternity, not atrocity."
Appealing to the women in the Barzani family, Korkut said: "Hear us and do not make the Barzani family a friend of the enemy. Do not let anyone get hurt. We demand peace."