Nine HDP women detained in western Turkey
Nine women have been detained in house raids in Aydın province. The detained women are active members of the HDP. Hundreds of people associated with the opposition party have been arrested in recent days.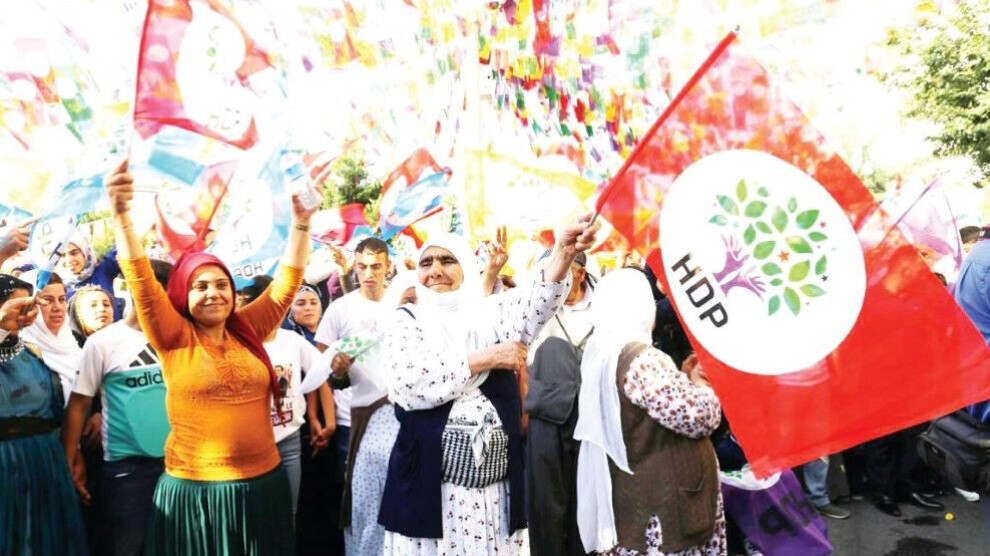 At least nine women have been detained in the Aydın province on the Aegean coast. All those affected are active members of the Peoples' Democratic Party (HDP). They were arrested during house raids in Aydın and surrounding districts.
Storage media was confiscated during the searches. The premises of the HDP's provincial association in Aydın are also being searched. The operation is still ongoing.
Those detained are Ayfer Demirer (member of the party council), Aysel Bahtiyar Ünsel (co-chair of the provincial association), Mehtap Bozkurt, Sadegül Akalın, Neslihan Arviş, Saadet Açık, Azize Ergün, Nazlı Boza and Söylemez Akalın.
Seven people were arrested during house searches in the province of Batman on Sunday morning. Political repression against the Kurdish opposition in Turkey is regularly intensified in the run-up to the anniversary of Abdullah Öcalan's arrest. Within the last three days, at least 160 mostly young people associated with the HDP have been arrested in Istanbul, Adana, Bursa, Kocaeli, Antep and other provinces. In Antep alone, arrest warrants have been issued against sixty people on the basis of an investigation by the Chief Public Prosecutor's Office.