"Kurdish struggle of honor makes me embrace the Kurdish cause"
Nuran Aba takes part in all actions and activities of the Kurdish political movement. The reason is the Kurdish struggle of honor.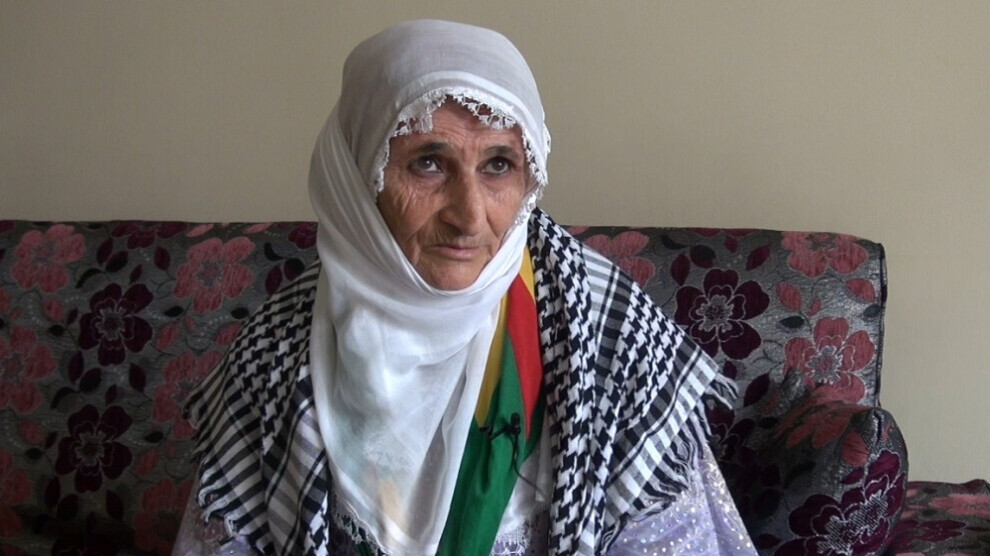 For decades, Kurdish women in Kurdistan have been resisting both the feudal order and the attacks of the Turkish state. Women are also struggling for gender identity. Nuran Aba (75) is from Derik district of Mardin. Her mother died when she was 7 and her father died when she was 15. She and her siblings had to take shelter in one of the families around them. When 3 girls and 1 boy were left without a mother and father, they had to consent to those who took care of them.
Having lost her father, Nuran Aba was forced into marriage as a child. She gave birth to 4 children and years later her husband secretly married another woman. Her only brother, Hacı, joined the PKK and fell a martyr years later. Aba and her children migrated from Derik to Amed and tried to establish a life for themselves there. While working as a cleaning woman she met the Kurdistan Freedom Struggle and "she has been liberated".
ANF asked Aba what made her embrace the Kurdish cause.
'I HAVE TO GO TO NEWROZ AND ACTIONS'
"One of the main reasons that pushed me to these actions is the Kurdish struggle of honor. It is the efforts of our youth struggling in mountains and prisons. I am subjected to the provocations of the police during the demonstrations. But I will always be in every action to promote the Kurdish cause. As a Kurd, I have to go to Newroz and all other protests. I will never give up. Let them push and kick me as much as they want, and I will never give up and will go to protests."
'KURDS MUST BE UNITED'
Emphasizing that the Kurdish people will overcome all difficulties and win if they unite, Aba concluded her speech with the following words: "If the Kurds do not betray each other we will survive. But we have a problem to become united. The Kurds should not support the rich and police informers. Because this cause is the cause of all Kurds. That is why the Kurds should not replace their honor with material things."