Kurdish politician Ceylan Aslan faces up to 15 years in prison
Kurdish politician Ceylan Aslan is facing a prison sentence of up to 15 years over her participation in various events as a politician.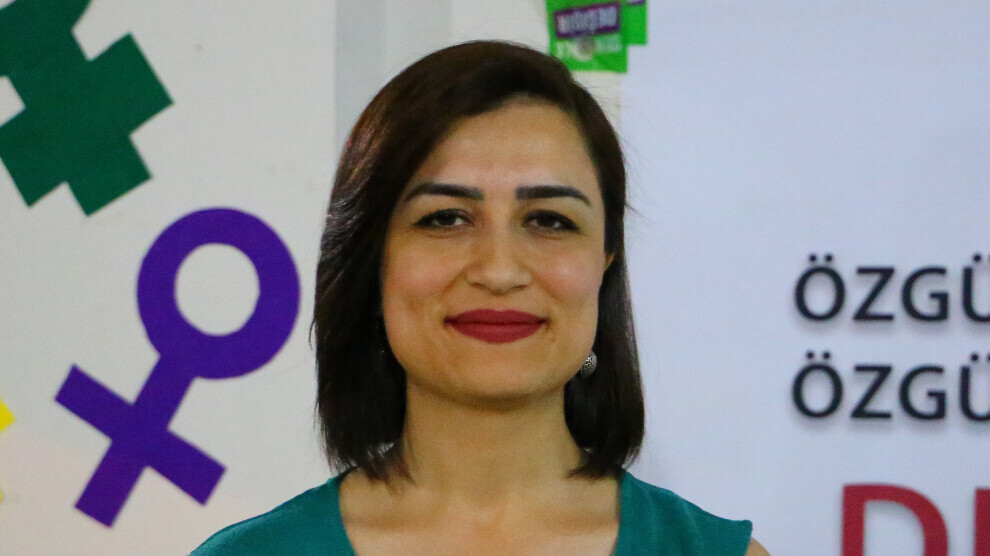 Deposed by the Turkish Ministry of Interior, Ceylan Aslan, a former member of Ergani Municipal Council, appeared before a judge at Diyarbakır 11th High Criminal Court on Friday. Aslan is accused of participating in press briefings, meetings, actions and events organized on the occasion of the hunger strike launched by Democratic Society Congress (DTK) Co-Chair Leyla Güven in 2018-2019, and other actions and events organized by her party.
The prosecution argued that the events organized for Leyla Güven had been banned by the governor's office, and that Aslan participated in these actions and other events "following the calls of the (terrorist) organization", meaning the PKK.
The prosecution further claimed that Aslan "has a hierarchical relationship with the organization in question, has organic ties to it, and knowingly acted in line with its purposes." The prosecutor requested that Aslan be sentenced for "membership in the organization" and "violating the law on demonstrations and meetings".
The court accepted the request for additional time for Aslan's defence against the opinion and adjourned the hearing to September 27.