Kurdish historian Colemêrgî says ancient Van Castle is being destroyed
Kurdish historian and writer, İhsan Colemêrgî, said that the historical texture of the Van Castle was destroyed under the name of restoration, and added that this is how Kurdish history is tried to be destroyed.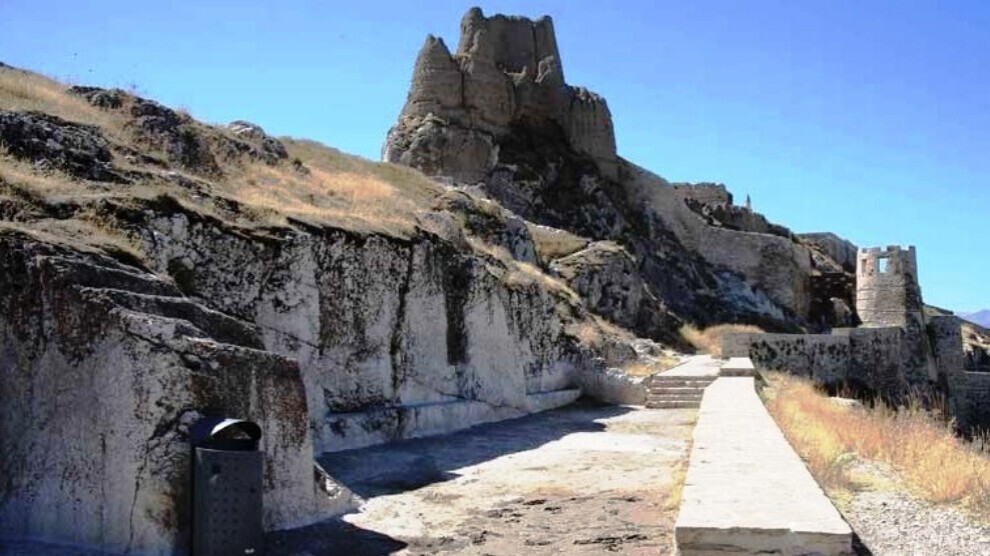 The historical Van Castle (also Van Fortress) is being destroyed under the name of restoration. While some parts of Van Castle, which was included in the Temporary World Heritage List of UNESCO, were restored with concrete and collapsed, others were completely detached from the historical structure.
Van Castle is a massive stone fortification built by the ancient kingdom of Urartu during the 9th to 7th centuries BC, and is the largest example of its kind.
Part of the Castle, located between the old city of Van and Lake Van, was destroyed due to earthquake, war, treasure hunters and neglect.
Some of the historical walls were replaced or 'restored'with concrete. The 'restored' concrete walls and the structures inside the castle began to collapse and fall over time.
Kurdish historian and writer, İhsan Colemêrgî, reacted to the destruction of the historical structure of Van Castle.
Reminding that the Kurds established many states and civilizations in the Lake Van basin and throughout Kurdistan in the past, Colemêrgî emphasized that one of these states founded by the Kurds was the Urartian Empire.
Colemêrgî underlined that the Kurdish tribes in the region came together and founded the Urartu Empire and added that the Kurds, who united against the Assyrians, became an empire over time. "The Kurds united and later established their capital city, Van (Tuşpa). The Urartians built the Van Castle in Tuspa. Van Castle is the most magnificent castle of the period and it was very difficult to seize it."
The historian added: "Van Castle is very important in terms of Kurdish history and civilization. Unfortunately, these artefacts left by the Kurds to the history of humanity are being removed from their historical texture under the name of restoration. They are trying to destroy the historical structure of Van Castle in the name of restoration. Today, most of the castle has been turned into concrete. These concrete structures will disappear over time. In this way, the historical Van Castle will lose its former value. In this way, they want to deny that the Kurds have established any state or civilization in history, and that they have no history or past."