Kongreya Star launches campaign for Öcalan in Kobanê Canton
The initiative will be launched on 2 August with a march.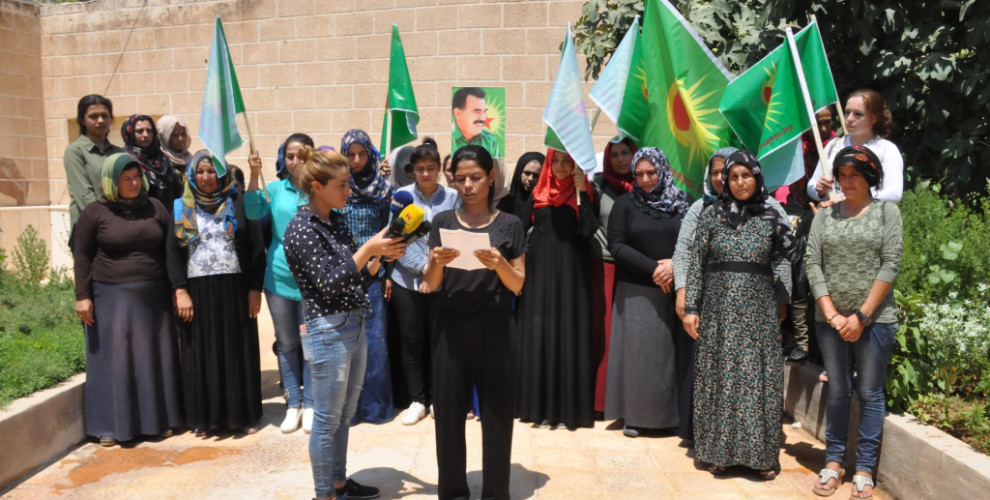 Kongreya Star in Kobanê Canton announced the launch of a new campaign against the isolation imposed on Kurdish People's Leader Abdullah Öcalan by the Turkish state.
At a press conference, Kongreya Star executive member Zehra Berkel said that "the women of Kongreya Star and the Euphrates region are launching an initiative for Leader Apo".
The initiative will follow the slogan "With the spirit of the Resistance of the Age, we will transform the Women's Revolution into a Social Revolution".
"Women - said Berkel - are building a new democratic, ethical, political, ecological society with their free struggle".
Pointing out that the "fascist Turkish state has been keeping Leader Apo under a regime of total isolation for about 20 years", Berkel added that "With its attack and invasion of Afrin territory, the Turkish state has especially targeted women, raped them, and destoyed the nature in Afrin. As a women's movement, - she added - we will not remain silent in the face of these attacks, and we will raise our political, social and military struggle. We will wipe out whatever plans are being thought for us".
The initiative for Öcalan will officially begin on Thursday 2 August with a march.
Yet the initiative will have many different actions, including seminars and screenings on the women's struggle carried out by Leader Apo.
"We will continue to struggle - said Berkel - until Leader Apo is freed".