Kongreya Star holds Conference in Aleppo
The women's organisation held its second congress in Aleppo.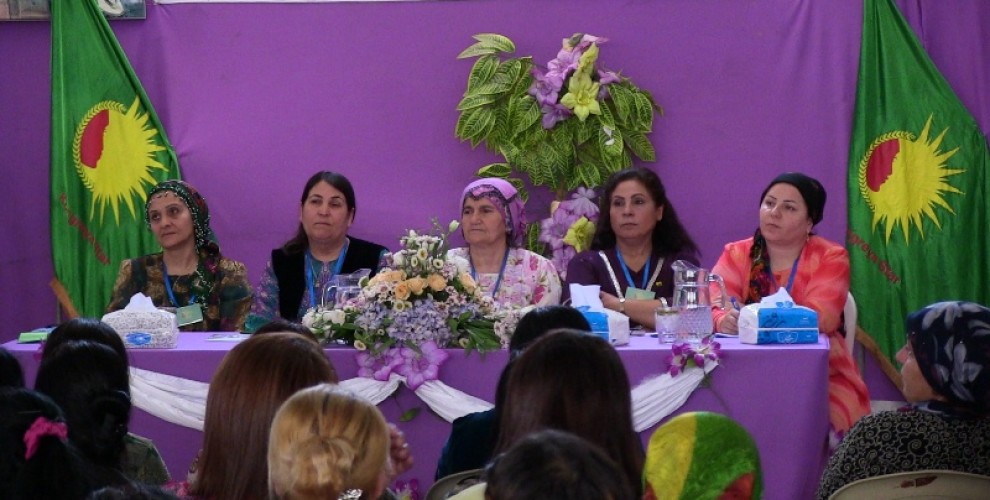 The second congress of Kongreya Star Aleppo was held in the neighborhood of Sheikh Maqsoud. The congress was attended by 350 delegates from the cantons of Aleppo and Sehba.
Following the reading of the conference reports, Zelal Xebat, a member of the Kongreya Star, talked about the political process and said: "Some big states are carrying out dirty policies for their own interests in Syria. They are multiplying their own armed groups and seeking to extend their life. Their goal is to perpetuate the Syrian crisis".
Pointing out the politics of the occupying Turkish army, that continue to kill people and force huge numbers to migrate, Xebat said: "The people of the region will fight to the end against the attacks and dirty politics of the invading Turkish state. They are using every kind of technique against the people of Afrin. They bombed and carried out air strikes to break the will of the people".
Zelal Xebat also drew attention to the fact that the attacks on Kurdish People's Leader Abdullah Öcalan and the international conspiracy continued.
Kongreya Star Executive council member, Hêvîn Silêman read the organisation's annual political, organizational and activities report and opened the floor to delegates. 
At the end of the debate the new charges and administration were elected.