Kongreya Star ended its two days of congress
Kongreya Star will step up initiatives to counter the regime of isolation imposed by the Turkish state on Kurdish People's Leader Öcalan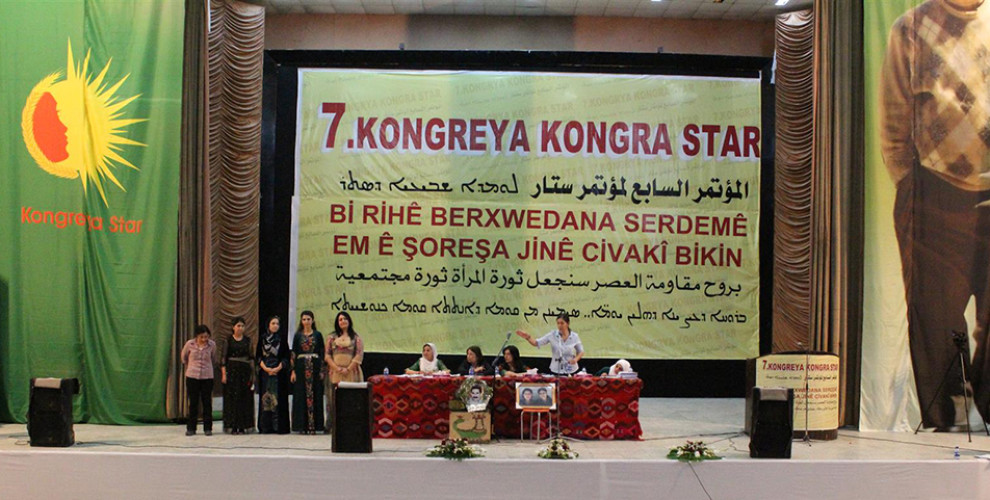 The 7th Kongreya Star Congress has ended after two days of work. 
Important decisions have been taken at the Congress. In particular a number of initiatives have been approved to highlight and counter the regime of isolation imposed by the Turkish state on Kurdish People's Leader Abdullah Öcalan.
Likewise, the over 700 delegates have decided and approved a program of work on the issues of Democratic Nation, Education, Economy, Self Defense, Diplomacy, Health, Political issues, Municipal and Press Committees and Women's Justice Council.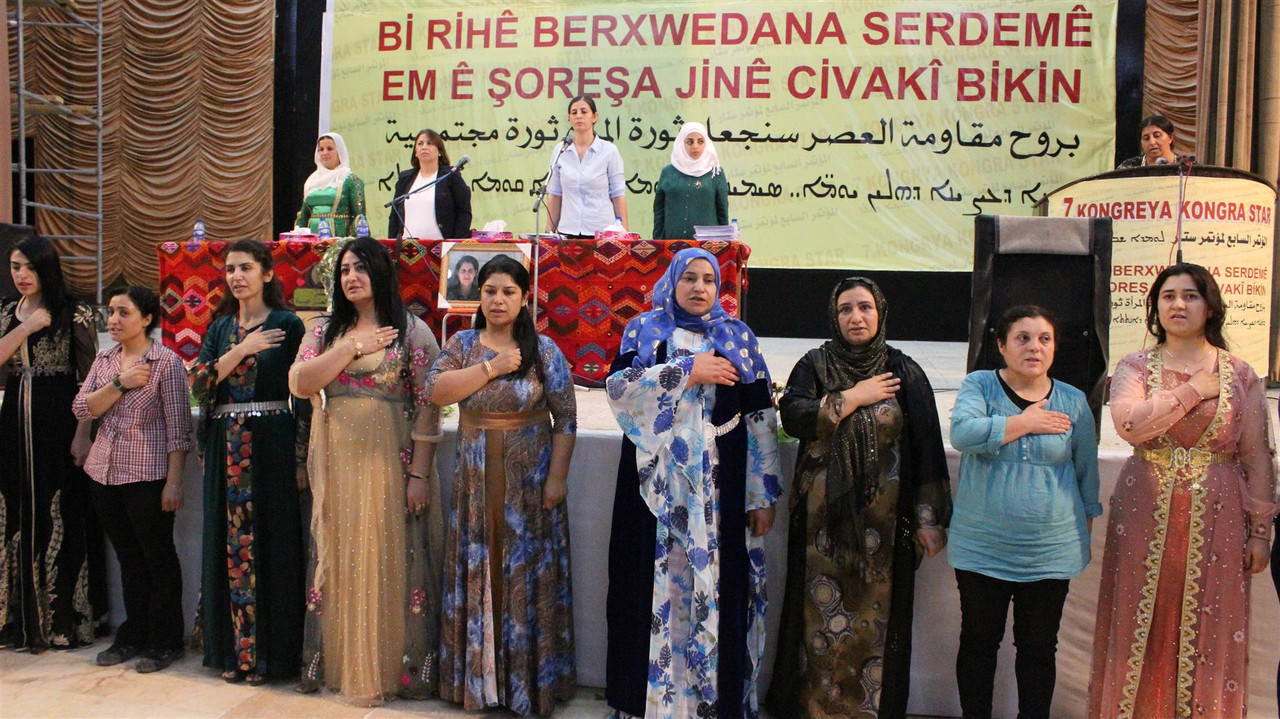 Many political parties have also expressed their intention to unite under the umbrella organisation provided by Kongreya Star. 
The congress was held at the Aram Tigran Culture and Art Center in Rimelan, and saw the  participation of 700 delegates from Kurdish, Arab, Syriac, Yazidi, Armenian and Turkmen background.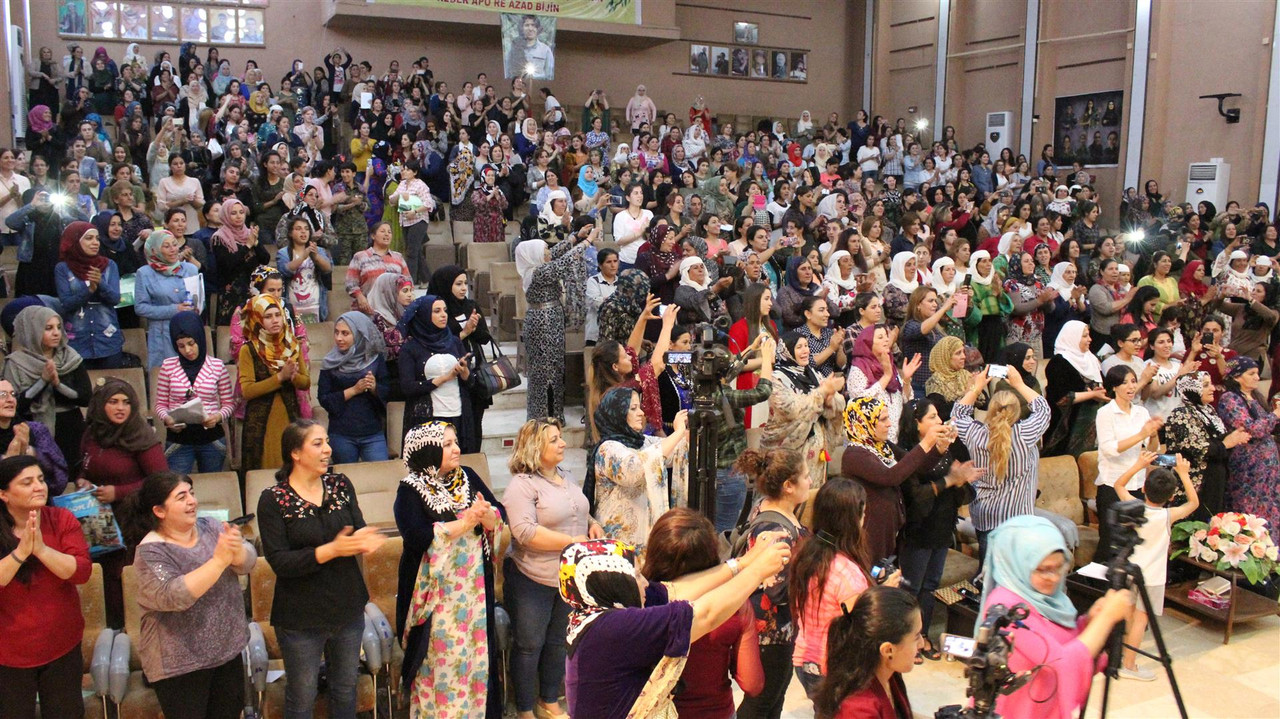 Women of various identities, Kurds, Arabs, Assyrians, Yazidis, Armenians and Turkmens all joined in and agreed to work together to strengthen the organization. Women delegates told ANHA how attacks on women and communitarian life are no longer acceptable.
Recalling that the congress has taken place in a period when there are multiple threats and attacks of invasion, Turkmen delegate Cihan Xidro said: "This congress is important for all women in the world. The aim of this congress is to discuss the work, system and organization of Kongreya Star and to strengthen women. There have been attacks on women in Rojava since the beginning of the revolution. With the founding of Kongreya Star, all women in Rojava have become organized".