Kongreya Star commemorates 3 Kurdish women murdered in Paris
Kongreya Star issued a written statement to commemorate the three revolutionary Kurdish women politicians murdered on 9 January 2013 in Paris.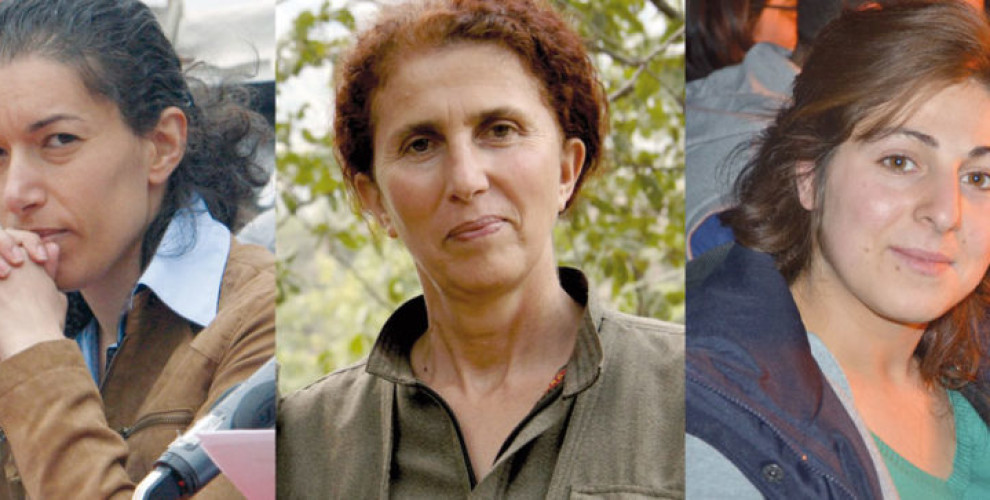 PKK founding member Sakine Cansız and female revolutionaries Leyla Şaylemez and Fidan Doğan were murdered as a result of a conspiracy in Paris, recalled Kongreya Star.
In the statement, the women's organisation pointed out that "Sakine struggled against fascist and reactionary mentality throughout her life and became a pioneer of women's struggle. For this reason, Sakine Cansız, Leyla Şaylemez and Fidan Doğan have been targeted."
The three revolutionary women, recalled the statement, "were massacred by Turkish intelligence in a brutal way. This massacre was the result of an international conspiracy in Paris, the so-called center of democracy. Afrin also has been occupied by such an international conspiracy and the conspirators want to occupy more territory in the region by targeting the projects of democracy and brotherhood of peoples in Northern and Eastern Syria for the same purpose."  
Stating that they will renew the struggle and the resistance against the attacks and conspiracies in the spirit of Sakine, Kongreya Star called on the people of the region to respond strongly to the conspirators on 9 January.
The statement also called for international forces to stop the attacks and threats of the occupying Turkish state.