Kongreya Star actions against invasion to start on August 17
Actions to be launched as part of Kongreya Star Rojava Coordination's campaign against Turkish invasion will start on August 17.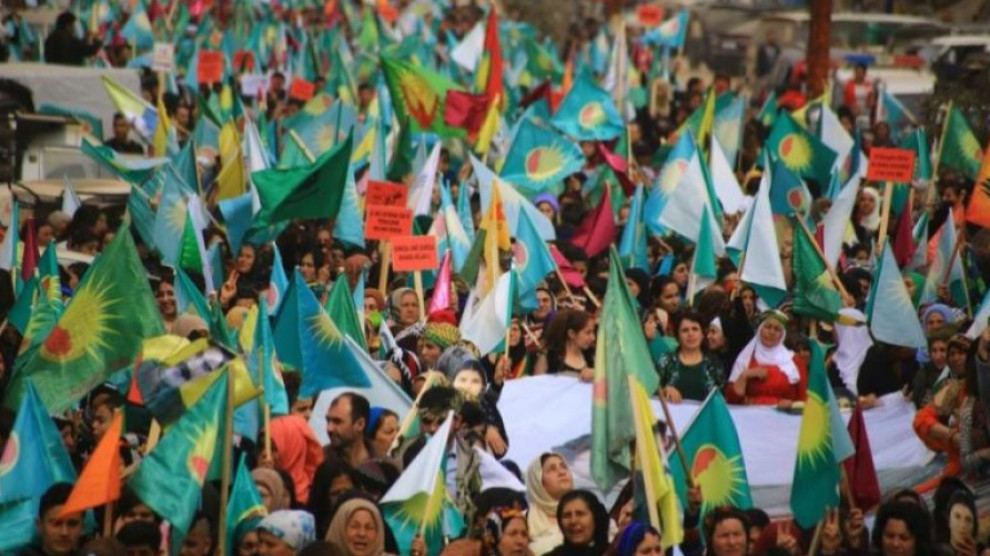 The Rojava Coordination of women's movement Kongreya Star launched a campaign on August 8 against the Turkish state's invasion threats with the motto "Claim your land and honor, defeat DAESH and occupation".
Kongreya Star Coordination member Daliya Hanan announced that actions as part of the campaign will start on August 17 in response to Turkey's threats to invade North and East Syria.
Daliya Hanan stated that the campaign has been announced and works are ongoing in all centers in Rojava, saying; "With our freewill, we will defeat the invasion of the Turkish state like we defeated DAESH (ISIS)."
Hanan noted that as part of the campaign, they will be organising press statements, seminars, panels and cultural activities across North and East Syria.
Hanan stressed that they will confront Turkish invasion and will not allow a repeat of Afrin. She said their actions will stand as a support for the human shield actions in Kobanê, Serêkaniyê and Girê Spî, adding that all women will be taking part in the campaign.