Kongra Star: Our struggle is the heart of women's revolution
The women's umbrella organization Kongra Star is celebrating International Women's Struggle Day in North and East Syria with the slogan "Our struggle is the heart of the women's revolution".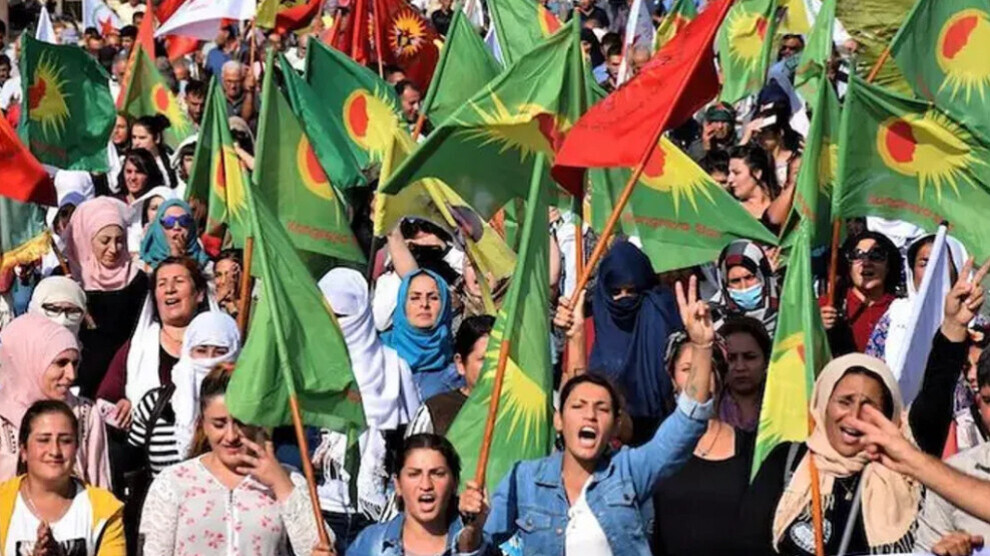 In its March 8 declaration, Kongra Star recalled the history of Women's Day and the current situation of women in North East Syria: "With the women's strike and sit-in in New York on 8 March 1857, and the demand for equal pay, women took the first steps to claim the right to justice and equality. They resisted patriarchal and capitalist regimes that humiliated women. With their resistance, they sacrificed 129 women who were burned in the factory in an attempt by the ruling regime and monopolists and exploiting men to suppress women. Their strike was a historic turning point in the struggle of women."
The declaration continued: "We, the women of Northern and Eastern Syria, rely on this legacy of struggle and renew our promise to resist in the spirit of the fallen comrades like Rosa Luxemburg, Clara Zetkin, Sakine Cansiz, Zîlan, Arîn, Zehra, Hebûn, Dayka Emina, Hind and Seda. We'll continue making every moment of our lives a moment of resistance against all forms of violence, inequality, occupation and genocide, and not just on March 8, so that we can achieve freedom, justice and democracy.
The victims and the resistance of the women of Rojava and North East Syria have written an epic history in the face of the dark forces represented by the Islamic State. To this day, women face the Turkish occupation state and its mercenaries, who represent the authoritarian and tyrannical patriarchy that aims at destroying women."
The statement added: "We strive and fight with all our strength and solidarity to overcome the patriarchal mentality in the societies of the Middle East and try to create a gender-free society. We draw the strength of our struggle from the sacrifices made by the fallen for women's liberation and from our women's organization, which is the most important pillar in the fight against all threats directed against the unity and will of women. Against aggression and war, we rely intellectually and physically on self-defense, be it privately, politically or militarily.
That is why our campaign says 'No to the Occupation, No to Genocide.' We will defend women and life until the liberation of the occupied territories, the return of the displaced people to their lands and the liberation of women from fascist prisons.
We take this opportunity to greet all women who resist, who demand freedom and resist in prison, like Leyla Güven, Zainab Jalalian and many others. We call for the struggle to continue, to stand side by side to make the voice of free women heard, to oppose all forms of injustice and fascism, to arm ourselves with the ideas and philosophy of Abdullah Öcalan and to strive for them to build a society where justice and equality prevail and where the rights and dignity of women are respected."