HDP delegation in Madrid meets with Isa Serra, international head of the Ministry of Equality
The HDP delegation visiting Madrid meets with Isa Serra, international head of the Ministry of Equality.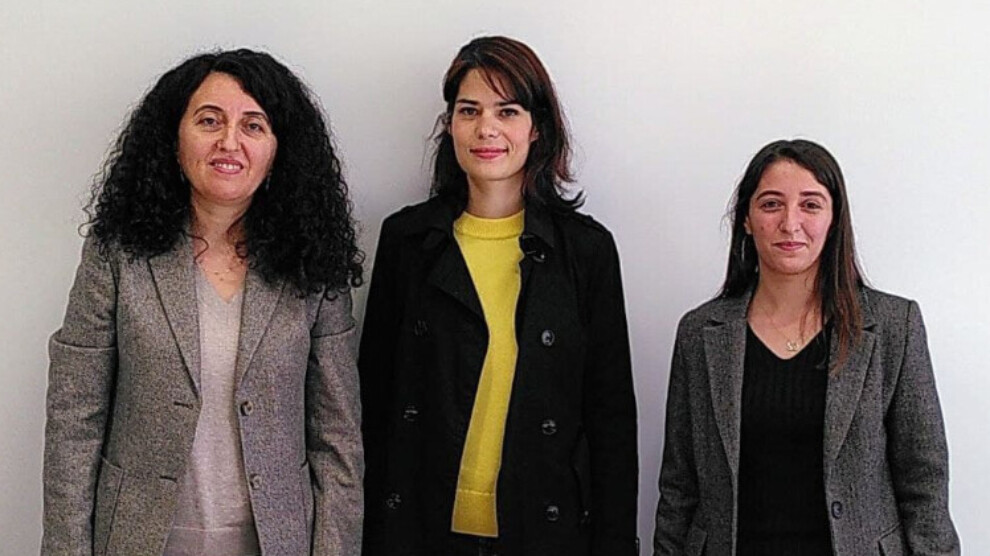 A delegation from the Peoples' Democratic Party (HDP) met on Thursday with officials from the Ministry of Equality of the Spanish State. The delegation, made up by Ebru Günay, HDP spokesperson, Hisyar Ozsoy, HDP deputy for Diyarbakir and international head, Dersim Dag, deputy for Diyarbakir and head of the Youth Commission, and Eyyup Doru, representative of the Kurdish movement in Spain met Isa Serra, international head at the Ministry of Equality.
This meeting has been held with the purpose of addressing issues related to women's rights both in Turkey and in the Spanish territory.
Ebru Günay began by reminding Turkey's withdrawal from the Istanbul Convention, which came into effect last 1 July. "This has caused many women to be left without protection," she said. "The decision to leave the Istanbul Convention met with great resistance from women in Turkey, which resulted in numerous arrests and reprisals. Among the detained women were many HDP members. None of this stops our fight for freedom," she added.
The equality area of Unidas Podemos (UP) indicated that its priority on the political agenda is the rights of women and that they are very concerned about Turkey leaving the Istanbul Convention.
Günay said: "We would like to fight alongside you, the fight for freedom has no borders."
After Isa Serra told of the progress made by the Ministry of Equality since UP is in the Government, Günay agreed that the problems faced by women are the same everywhere.
UP equality area proposed organizing an international meeting of women within the framework of the activities for International Women's Day, 8 March, with the participation of Kurdish women, considering that together " we can organize interesting things." UP also left the door open to collaborate with the HDP on equality issues, in whatever they consider to be useful.
The HDP, organised on a male-female-based co-presidency system in all its components, has an autonomous women's assembly. The decisions made in this assembly cannot be overthrown by the mixed group. The group also has 40% of women deputies in the Turkish Parliament, many more than the rest of the country's formations.