HDP condemns arrests in Izmir
The HDP said in a statement that "6 of our friends were arrested unlawfully. These operations are the last actions of the government."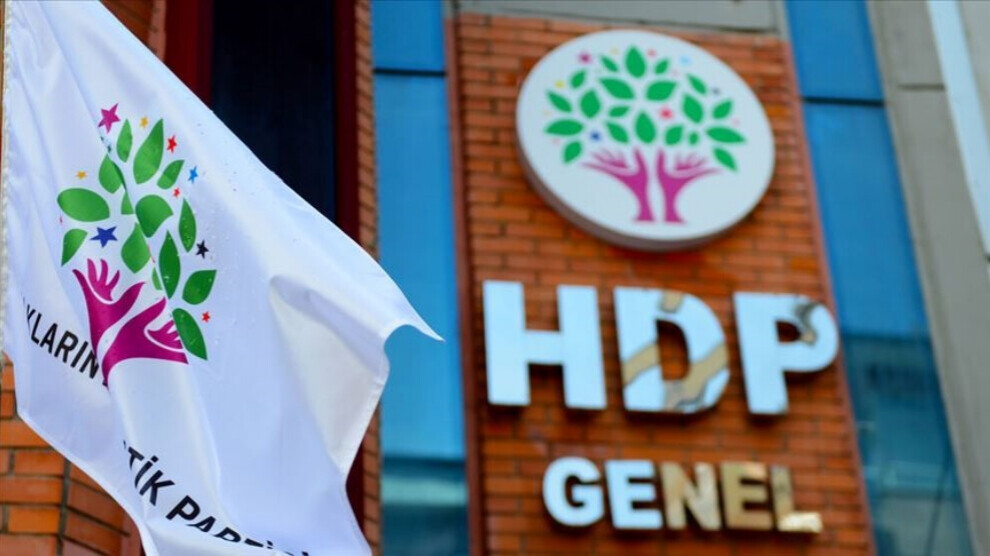 The HDP Central Executive Board (MYK) made a written statement to protest the latest political police operations.
The statement said: "Six of our friends, including our member İdil Uğurlu, Peace Mothers and Youth Council members, who were detained in İzmir, were unlawfully arrested.
The AKP government, which has been trying to survive with attacks and operations against our party, our friends and any resisting groups, is trying to prolong its life with these operations on the eve of the election. In the last 7 years, no operation against our party has yielded any results, and any operation to be carried out from now on will not yield results in favor of the government. These operations are the last actions of a falling government. The day on which it will call to give an account is near. No operation, pressure or attack will prevent the people of Turkey from demanding change. They will send this government away."
The statement added: "İdil Uğurlu and our arrested friends are veterans of the democratic transformation fighting on behalf of this people, like thousands of our friends who were arrested before. It is not our friends who are criminals, but those who are photographed with mercenaries, those who leave the people under the rubble, those fed by plunder and corruption. The days when they will be held accountable before the judiciary are near."