Funeral ceremony for activist Halil Şen in Dresden
Activist Halil Şen will be bid farewell in Dresden on Wednesday. A mourning ceremony will be held to salute the activist whose remains will be sent to Kurdistan.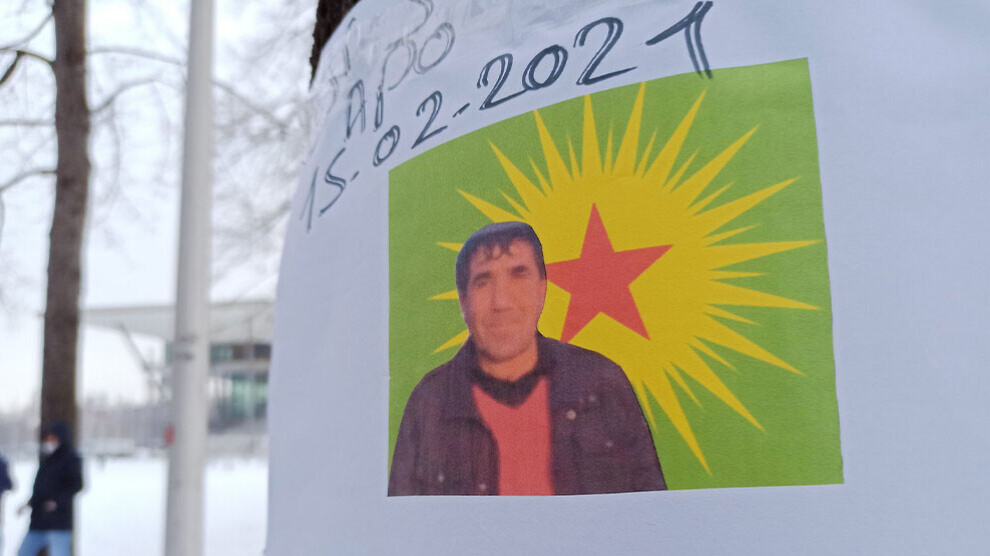 Halil Şen will be bid farewell tomorrow, Wednesday in Dresden. The Kurdish activist, who set himself on fire in front of the Saxon state parliament in Dresden and died as a result of his injuries, will be sent to his native city in Siirt. A mourning ceremony will be held in the Dresden German-Kurdish Association.
Halil Şen was born in the village of Ludê in 1971. For 25 years he lived in Germany, first in Altenburg near Erfurt, later in Leipzig and most recently in Dresden. On 12 February he chose the form of self-immolation to protest the "international conspiracy" which led to the capture of Abdullah Öcalan on 15 February 1999.
The funeral ceremony for Halil Şen will begin on Wednesday at 2 pm. in the German-Kurdish association on Oschatzer Str. 26 in Dresden-Pieschen. The Saxon section of the Initiative for Peace in Kurdistan, the Free Kurdistan Federation of East Germany (Fed-Kurd) and the Kurdish umbrella organization Kon-Med invite activists to join the ceremony and remember Halil Şen and his work for the Kurdish struggle for freedom.