Ecology as revolutionary paradigm, a webinar
The Network Women Weaving the Future is organising a new webinar tomorrow, Sunday, called Ecology as revolutionary paradigm.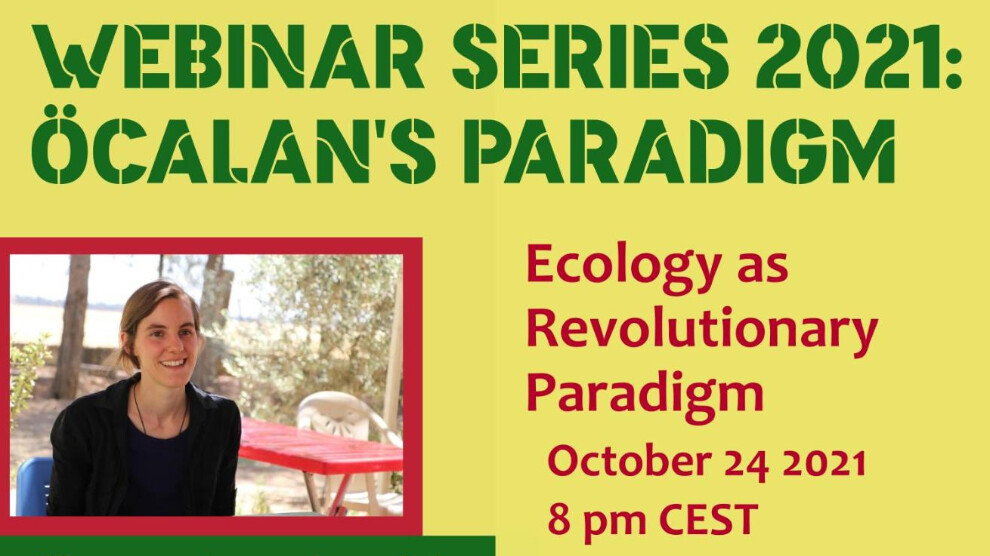 The Network Women Weaving the Future continues its series of webinar on Öcalan`s Paradigm. Tomorrow, Sunday, at 8 pm CEST, Nujin Derya will talk about ecology as a revolutionary paradigm.
Ecology is one of the main pillars of Democratic Confederalism. Abdullah Öcalan describes ecological life as a basis for the solution to the global crisis. How can ecology open the way towards a holistic understanding of the relations between nature and society, love, freedom and revolutionary struggle? This talk will examine ideological foundations as well as practical examples, discussing challenges and perspectives.
Nujin Derya is an internationalist and a member of the Andrea Woulf Institute of Jineoloji Academy based in Northern and Eastern Syria. The institute aims at connecting women's knowledge and struggles rooted in different parts of the world, on the basis of Jineoloji, the science of women.
To join the webinar register here