Demir, Uyar and Nayır commemorated in Silopi
TJA and HDP Şırnak Women's Council commemorated Sêvê Demir, Fatma Uyar and Pakize Nayır, who were killed in the Silopi self-government resistance, at their grave.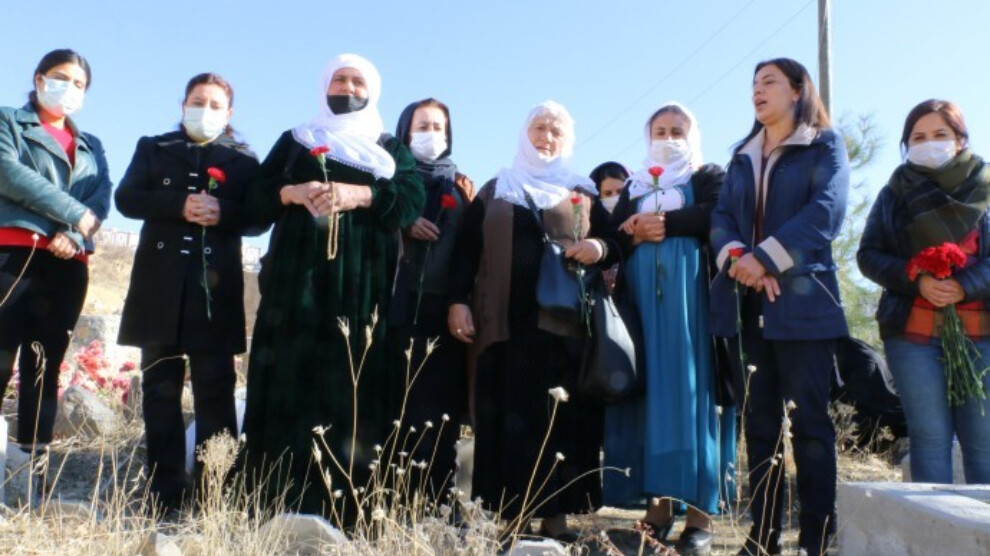 Democratic Regions Party (DBP) Party Assembly (PM) member Sêvê Demir, Free Women' Congress (Kongreya Jinên Azad, KJA) activist Fatma Uyar and Silopi People's Assembly co-chair Pakize Nayır who were killed by Turkish forces on January 4, 2016 have been commemorated at their grave in Şırnak's Silopi district.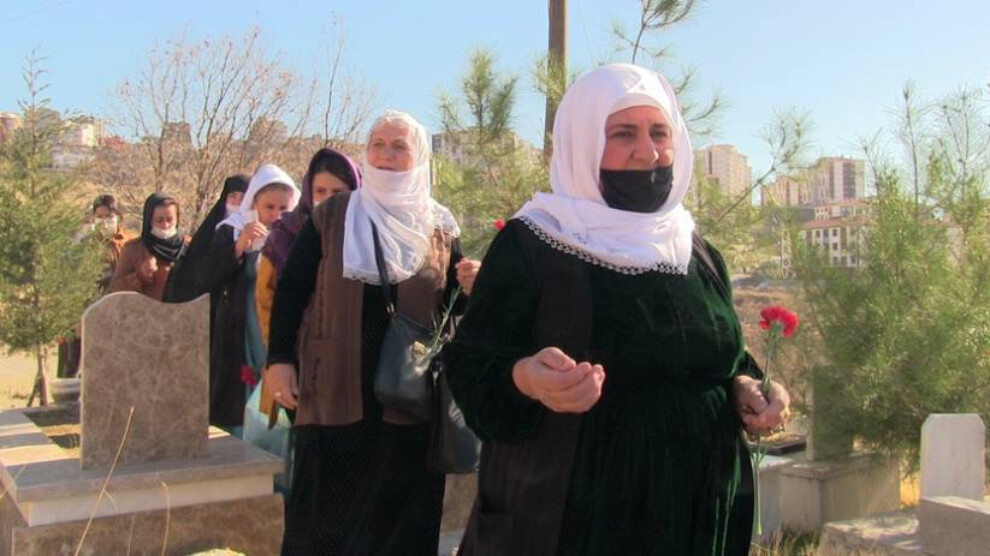 Free Women's Movement (Tevgera Jinên Azad, TJA) and Peoples' Democratic Party (HDP) Şırnak Women's Council organised the commemoration visit in the Şehri Nuh (Nalaru) Cemetery which was attended by relatives of 3 Kurdish women politicians, HDP Şırnak MP Nuran İmir, HDP provincial and district administrators, Peace Mothers and many people.
'WE WILL FOLLOW YOUR PATH AS LONG AS WE LIVE'
Speaking at her daughter's grave, Sêvê Demir's mother Sakine Demir said: "We will be following your path as long as we live. You have sacrificed your life for this people. We will protect your struggle and build Kurdistan."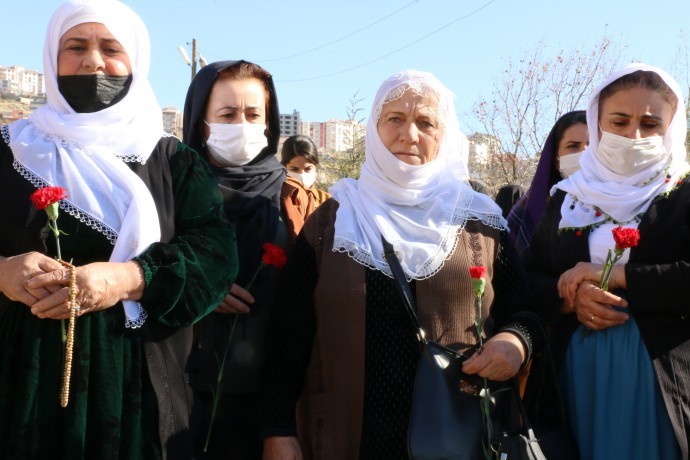 'THEIR FLAG OF RESISTANCE IS NOT LEFT ON THE GROUND'
HDP deputy Nuran İmir stated that the three women are symbols for their struggle and said, "The 3 roses of Kurdistan have struggled against fascism for years. The 3 women rebelled against fascism. The 3 insurgent women left us the struggle as a legacy. Many of our friends lost their lives in this struggle. These 3 women wanted to raise women's voices and build freedom. We will protect the legacy of this struggle of 3 women. Three fighting women were deliberately murdered. The state is always targeting the struggling women. We will not forget their struggle and resistance. They fought for the Kurdish will in every field. Their flag of resistance has not remained on the ground and we will not let it stay on the ground. We will protect this struggle and heritage until the end."
Following the speeches, the women left the cemetery after leaving carnations on the graves of the 3 women.