Center for Jineology Research to open in Efrîn
The Jineology Research Committee founded 4 months ago in Efrîn has been working nonstop, and now they are preparing to open a Center for Jineology Research.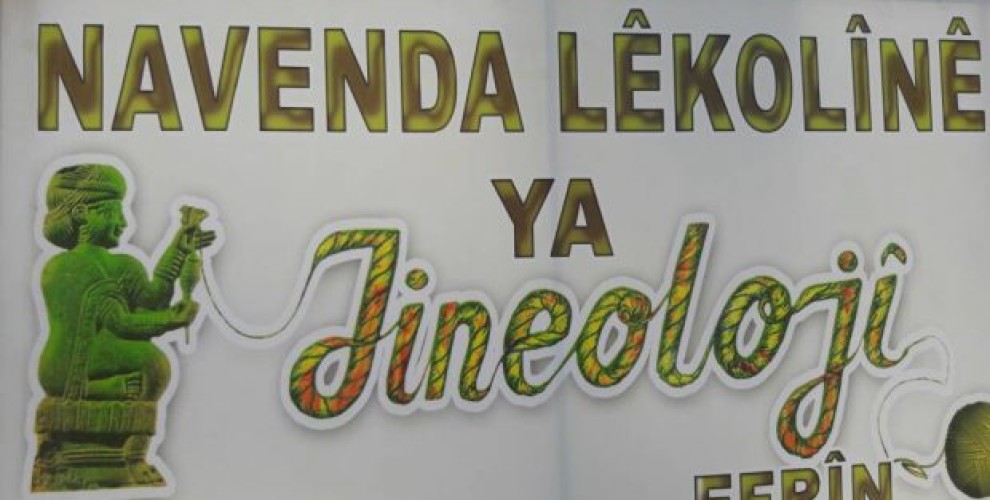 Kurdish People's Leader Abdullah Öcalan had proposed Jineology as the women's science in the history and sociology areas. With the July 19 Rojava Revolution, dubbed the Women's Revolution, the first Center for Jineology was opened in Derik in the Qamishlo Canton.
The Center for Jineology in Derik conducted deep research on women's history, prepared materials for Jineology and trained many women on Jineology.
With the expansion of the efforts, new centers were opened in Efrîn. In this framework, a committee started working in the Efrîn region in April 2017. Democratic Society Education Committee (KPC-D) offered the subject as classes in the schools and it has been on the curriculum for the last 2 years.
Meanwhile, Jineology classes are available in ideological and military academies and the Efrin Canton districts hold seminars with the Jineology Committee.
The Jineology Committee members have been researching women's history, economy, aesthetics, history, health, education and politics before and after July 19.
Efrîn Canton Jineology Research Committee Member Meryem Talib stated that Jineology will be a solution to the women's and society's issues and that there are 5 women involved in the efforts who are in contact with all institutions in the region. She continued: "We have started working and we aim to open a faculty to encompass the whole of Northern Syria. And we are planning to build a women's village called Jinwar. We thusly want to carry out Jineology efforts in Efrîn, Shehba and Alepo."
Meryem Talib concluded by saying they are to open the Center for Jineology Research in the Efrîn region on August 16.