Campaign against child marriages in northern Syria
In northern Syria, a campaign against child marriages has been launched. At activities in Hesekê and Tabqa, childhood marriage was denounced as a major social problem.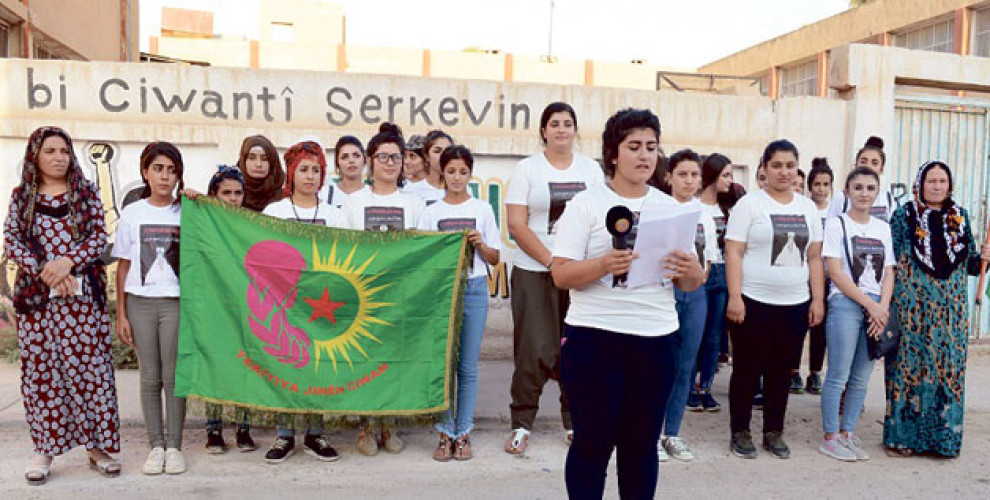 Women have taken up the fight against child marriages in northern Syria. As a first step in the campaign against the marriages of minors, a press release was issued in Hesekê by the Young Women's Union (Yekîtiya Jinên Ciwan, YJC). Leaflets were distributed in Tabqa.
Under the reign of terror of the so-called Islamic State (IS) in cities such as Raqqa, Tabqa and Manbij child marriages were advocated. Even after their liberation by the Syrian Democratic Forces (SDF), many families continued this reactionary measure. For this reason, young women gathered in front of the center of the YJC in Hesekê and read a press release in which they pointed out the fatal dangers of child marriage and declared war on child marriage.
"As young women, we reject child marriages," said Dîlber Ahmed on behalf of the YJC, "If women's will is not recognized, marriage will also die anyway. We condemn the marriage in childhood and declare that we are strictly against it. "
In Tabqa, members of the Women's Bureau of Syrian Future Party, which was founded a few months ago, distributed leaflets against child marriages. This was the very first activity of the newly founded women's office. The purpose of the distribution of leaflets is to raise awareness of the problem in the population.