At least 24 women were murdered in February
News reports reveal that at least 24 women were killed by their relatives in February. As many women barely avoided murder, perpetrators received a "good conduct" verdict in courts.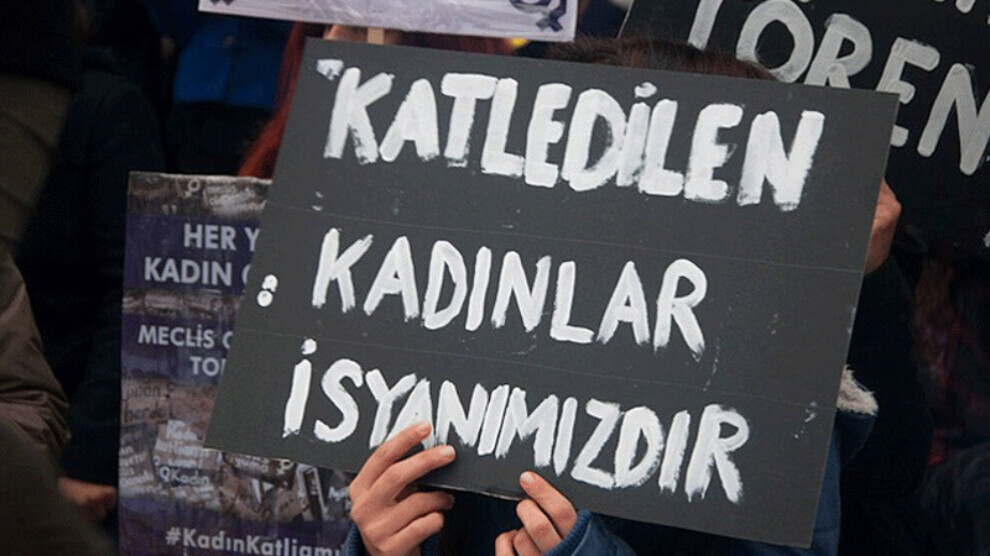 According to prominent Kurdish women's news agency Jinnews, femicides increased significantly in February. At least 24 women were murdered, one murder remained unsolved and 5 women died in "suspicious" circumstances.
While 4 women faced a murder attempt, 16 women were subjected to violence and harassment. 5 children were subjected to violence, 2 children were killed. Two otherchildren died in "suspicious" circumstances in the past month, while one child was subjected to sexual abuse. Courts, on the other hand, granted "good conduct" to 5 defendants in the month of February.
Women killed in February
The women killed in February have been named as Gülsüm Berk, Güler Kaya, Pınar Can, Semiha Peker, Hanife Yenisu, Birgül Y., Fatma B., Emel Tokkal, Seconds Kaçar, Ayşe Nazlı Kınacı, Nur Cemil Hüseyin, Gamze Kaçar Bozkurt, Gülistan Şaylemez, Hacer Çetin, Hatice Toğrul, Raziye Özcan, Karanfil Özcan, Saime Üzüm, Mihrican E., Melek Güler, Şule Yıldırım, Kader B., Meryem Güneş, Gonca Akbulut, İkram Kaplan, Canan Acer, Meral Şen.
Suspicious feminicide
The names of the women who died under "suspicious" circumstances in February are as follows: Havva Cevheroğlu, Yıldız Baran, Beril S., Ayşe Özgecan Usta and an unidentified woman in Ankara Mamak.
Courts favour men
Turkish courts tolerated the perpetrators of murder and assault.
* Selim B., who sexually abused 5 children in Silopi district of Şırnak, was released after his testimony. The police told the families, "Kissing is not harassment."
* M.K. who attempted to murder his sister with a sharp object in Antep received good conduct credit and his the aggravated life imprisonment was reduced to 11 years and 3 months
* Specialist sergeant Aslan A., who sexually abused a child in Şırnak, was released at the second hearing of the trial.
* Esat Dinç, who murdered Şehriban Dinç in Van's İpekyolu district, was granted  a "good conduct" credit and the court acquitted those who were charged with "instigation".
* Ramazan Çakmak, who was arrested for using violence over his three children in Urfa, was released.