Asya Abdullah joins panel on fighting world women in Duisburg
The women's association Courage and other women's organizations are organising an event today called "Fighting World Women: from Rojava to Tunis". Asya Abdullah from the Syrian women's movement Kongreya Star will be speaking there.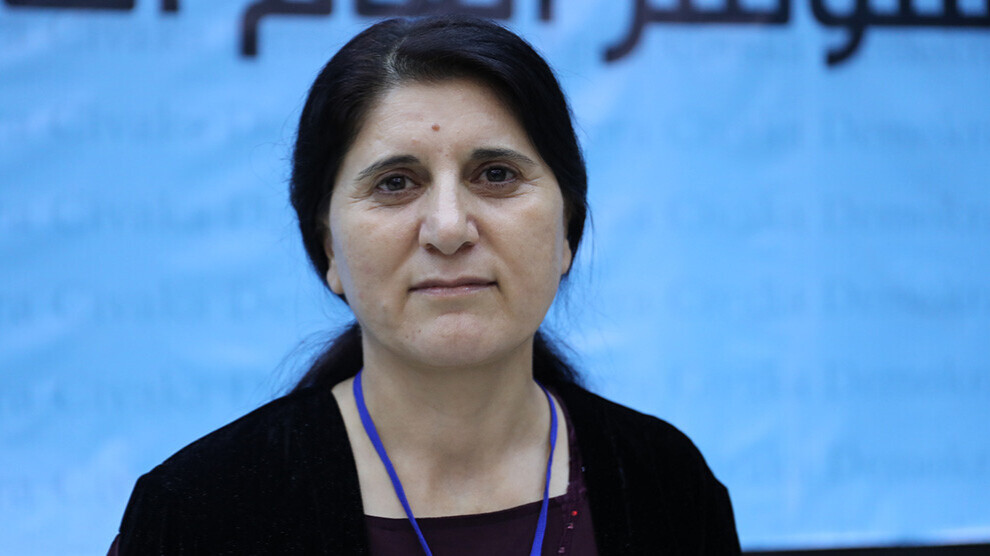 Today, an interesting event will take place in Duisburg with the Kurdish politician and activist Asya Abdullah. "Fighting women of the world: from Rojava to Tunis" is the title of the panel that will bring together the women's association Courage, the Kurdish women's council Asya Yüksel, Meral Dogan from the Federal Migration Committee of the Verdi union, the European coordinator of the world women's conference of grassroots women, Suse Bader, the ICOR- Invite main coordinator Monika Gärtner-Engel and the Combative Women's Council.
Asya Abdullah is the former co-chair of the Movement for a Democratic Society (Tevgera Civaka Demokratie, TEV-DEM) and sits in the coordination of Kongreya Star, the umbrella organization of the women's movement in North and East Syria. She advocates democratic autonomy in Rojava and emphasizes the role of women in the struggle for a ethic-political society based on justice, equality and liberation from patriarchy. At the event she will report on the situation in Rojava and the new self-confidence acquired by women.
Time and place
The event with Asya Abdullah will take place on Friday, 17 September, at 6 p.m. in the Kurdish Cultural Association, Kaiser-Wilhelm-Str. 260, 47169 Duisburg.