Êzidî women: Autonomy will bring freedom
Êzidî women salute the newly declared autonomy and say it is the women's autonomy as well. Women called for unity, return to their lands and organizing.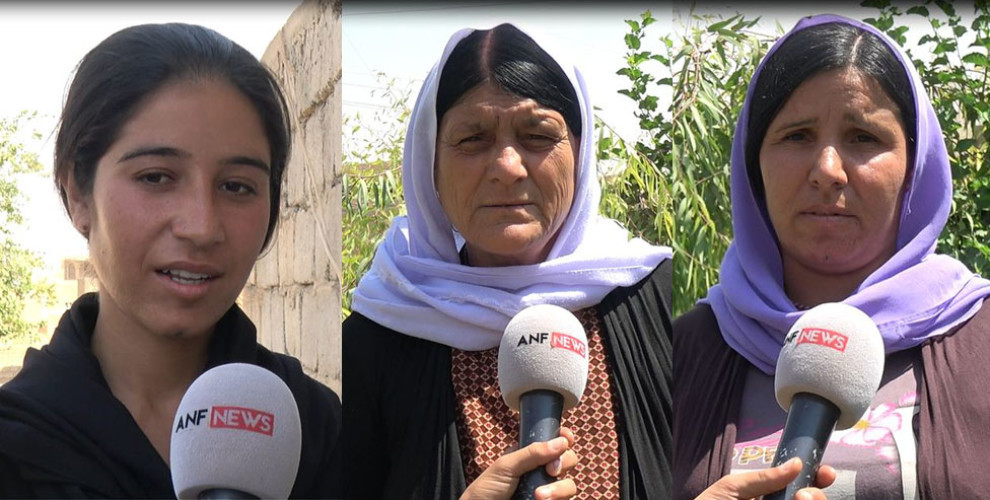 After the Êzidî people have persevered in harsh conditions in the Shengal mountains for four years, they formed their institutions and their assembly and are building their autonomy today.
Women shared their thoughts on the declaration of autonomy with the ANF.
"WE WILL NEVER GIVE UP"
A young woman named Nehle Yusif said: "We as the Êzidî people demand our freedom. We will never give up on our goal to build and protect our own will, because nobody has been able to protect us to this day, and we have suffered through firmans countless times. That is why we have no other option but to defend ourselves."
Yusif called on all Êzidîs to return to their lands and build a life in unity.
WE, SHENGALI MOTHERS, WANT AN AUTONOMOUS LIFE"
A woman named Edul Eli who lives in Shengal said: "We as the Êzidî mothers declared autonomy for all women. This autonomy we declared is so we will never be attacked by enemies again. Women were subjected to the most horrors and had to endure the most hardship in the firmans in Êzidî history. We as the Shengali mothers want an autonomous life. Our only defense forces are the YBŞ and YJŞ. There are no other forces that protect us."
"WE HOLD SHENGAL'S FREEDOM IN OUR HANDS"
Shengali woman Meyan Xelil also said the Êzidî people should organize together and added: "Throughout history, the Êzidî people have always been governed by others. But today, we can govern ourselves. Shengal's freedom will come at our hands."