793 women sign petition condemning attacks on HDP and Anonymous
793 women condemned the political genocide operations targeting the HDP saying the attacks were "a coup against democracy".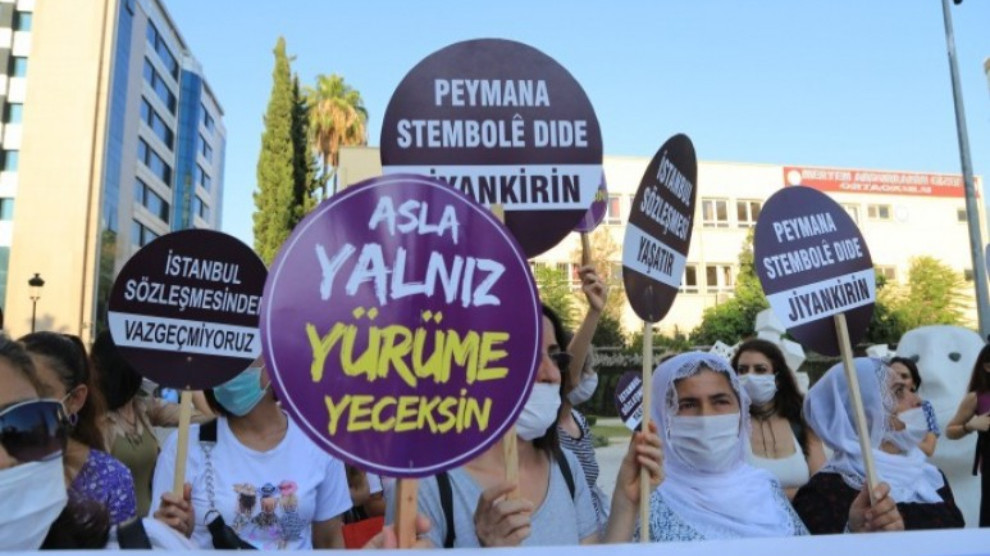 793 women, including writers, politicians, MPs and journalists, issued a statement against the political genocide targeting the Peoples' Democratic Party (HDP).
The text, published in Kurdish and Turkish, said that women fighting within the scope of the "Anonymous movement" and the HDP were targeted of the two police operations carried out last week.
The women's statement also said: "We stand by those detained against this unlawfulness. We consider the attack on the HDP, which represents the will of at least 6 million people, and the crackdown on social media within the scope of the 'Anonymous Movement', as a blow to democracy and to all kinds of opposition.
We know that democracy and law are indispensable for women's liberation struggle. We are resisting the policies of a government that uses oppression and intimidation as main tools, just as we resist sexism. We are aware that we can't breathe if we do not resist. We demand the immediate release of politicians and those detained under the 'Anonymous Movement'."