24-year-old woman killed by brother in Amed
24-year-old Melek Arslan was murdered by her brother in Amed. The perpetrator claimed that his sister had defiled the family's honor. Previously, the young woman had been threatened by her violent ex-boyfriend.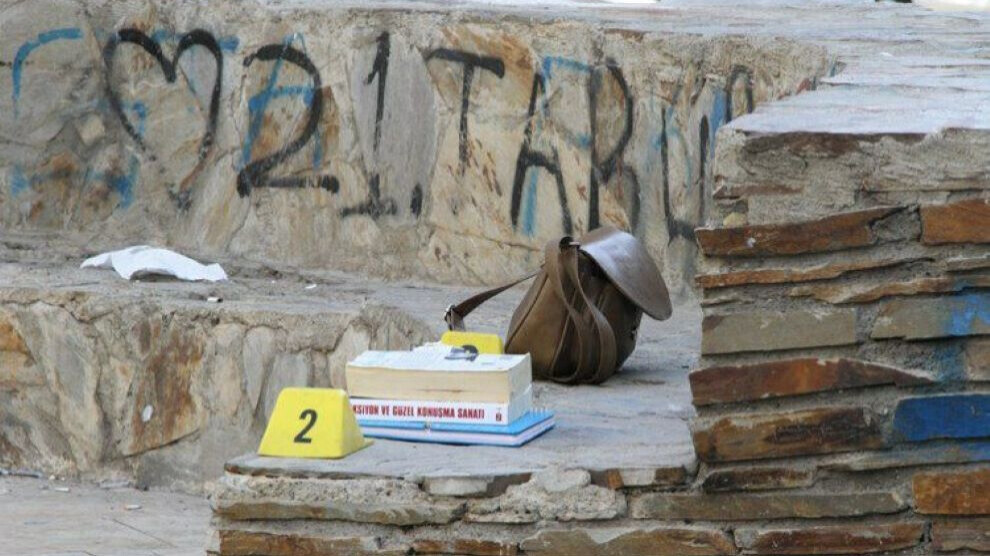 24-year-old Melek Arslan was shot dead by her brother in the central district of Yenişehir in Amed (Diyarbakir) on Wednesday. The young woman came from Adıyaman and was studying mathematics at Dicle University in Amed. She died of her gunshot wounds while still at the scene of the crime in the busy Sanat Sokağı [Art Avenue]. The culprit, her twenty-year-old brother Mustafa Arslan, was arrested.
A month ago, Melek Arslan had filed a criminal charge against her violent ex-boyfriend Orhan V. and obtained protection and restraining order. Still, she continued to be harassed and threatened by him. According to reports, the perpetrator called Melek's family in Adıyaman, after which her brother came to Amed and murdered the young woman. He told the police that his sister had defiled the family's honor.
After the police interrogation, Mustafa Arslan was taken to a hospital for health checks and then transferred to court with a bulletproof vest.