13 Turkish soldiers killed in YJA-Star actions in Heftanin
Actions by female guerrillas left 13 soldiers of the Turkish army dead in Heftanin region of Southern Kurdistan.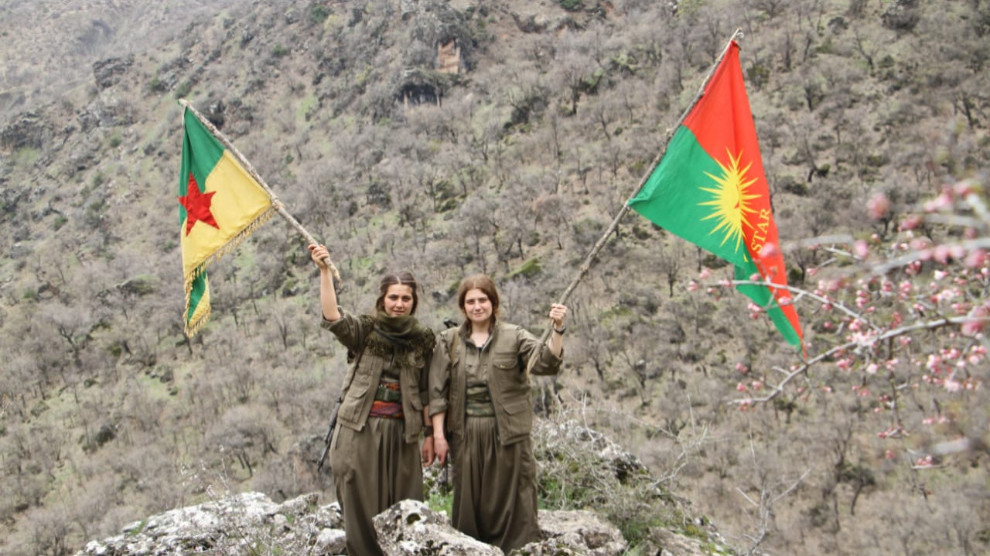 The Press Office of People's Defense Forces (HPG) released a statement announcing the details of latest actions carried out by guerrillas of the Free Women's Troops (YJA Star) against the Turkish army in Heftanin region of guerrilla-held Medya Defense Zones in Southern Kurdistan (Northern Iraq).
The actions carried out on August 5 as part of the Battle of Heftanin Campaign left 13 Turkish soldiers dead and one position completely destroyed.
According to the statement, guerrillas hit a Turkish military unit stationed in the area between Dupişk and Berivan hills at 07:45 in the morning. As a result of effective strikes, 9 soldiers were killed, among them a high-ranking, and 6 others were injured.
At 14:30 guerrillas hit the soldiers deployed on the Martry Berxwedan hill in the Xantur area, killing four of them and destroying their position.
In the wake of the actions, the Turkish army retrieved the casualties from the scenes in Sikorsky helicopters.
On the other hand, HPG reported continued airstrikes by the Turkish army against guerrilla-controlled Medya Defense Zones. Accordingly, Turkish jets carried out attacks on Zap region on the 5th and 6th of August, targeting the areas of Small Cilo, Kurojaro and Çemço.
The statement added that guerrillas suffered no losses in these bombardments.