YPG: We will resist for Afrin with spirit of self-sacrifice
YPG General Command said, "We will resist Turkish state's attacks with a spirit of self-sacrifice. All Kurdish youth should join the YPG ranks and close the ranks of resistance against the fascist Turkish state's Afrin invasion."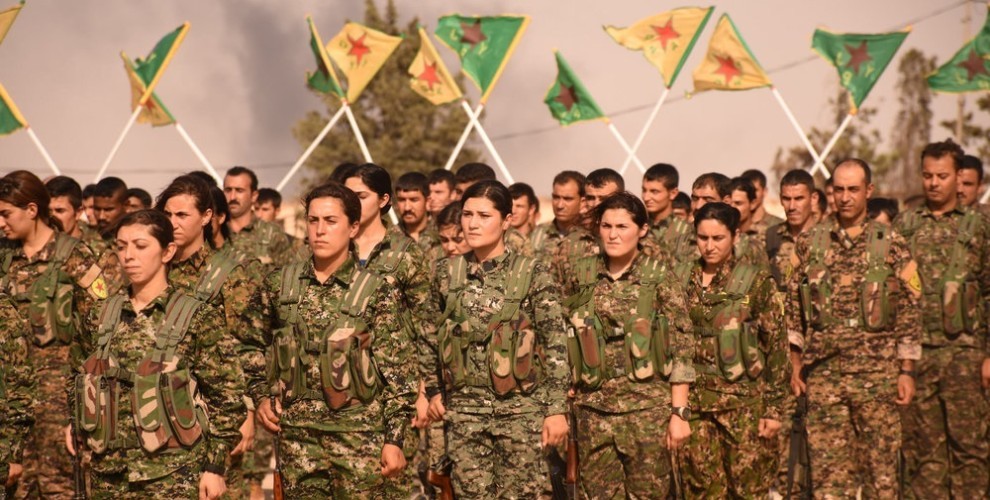 YPG General Command said, "We will resist Turkish state's attacks with a spirit of self-sacrifice. All Kurdish youth should join the YPG ranks and close the ranks of resistance against the fascist Turkish state's Afrin invasion."
YPG's statement on the invasion attacks of the Turkish state is as follows;
"At a time when ISIS is coming to an end, when opportunities for democratization in Syria are emerging, and this kind of discussions come to the front, the Turkish state launched a barbaric attack on Afrin. The fascist Turkish state specifically targets our civilian population in order to create new living spaces for ISIS through these attacks. Afrin has pioneered the struggle against terrorist gangs and has given many of its children as martyrs in recent years.
At the same time, Afrin embraced thousands of migrants fleeing from the war in different parts of Syria.
As YPG, we openly declare this. We have no choice but to resist. Just like we have existed by resisting, we will enhance this resistance to continue our existence. Our defense forces and our people are not separate from each other. They are tied to each other. We call upon all of our young people to meet in the ranks of resistance, taking the resistance spirit of our sacrificial martyrs as an example. Especially the young people of Northern Syria, and the youth of Afrin, should join the YPG ranks and defend Afrin against the fascist and barbaric Turkish state.
At the same time we are calling on the international public opinion and forces to clarify their attitudes towards the invasion attacks of the fascist Turkish state."