YPG releases balance sheet of war for the month of November
People's Defence Units (YPG) released a balance sheet of war in Northern Syria for the month of November.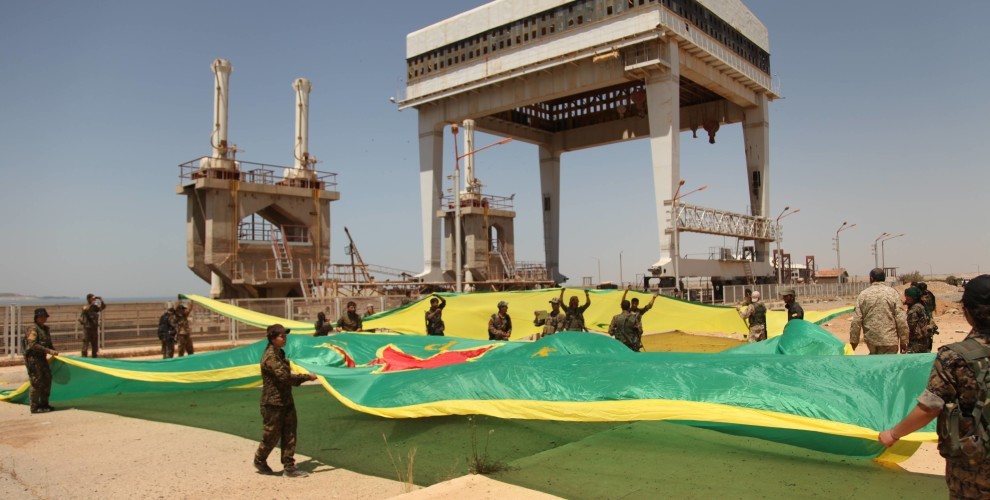 The balance sheet provides detailed information of the results of fighting against ISIS, Turkey and Turkish supported gangs in Efrin, Raqqa and Deir ez-Zor.
According to the statement, Turkish army and its gangs attacked YPG forces in Efrin for 44 times during November. Seven gang members and one Turkish soldier were wounded in the attacks while 1 YPG fighter was killed.
YPG forces destroyed one reconnaissance plane, one military vehicle, two trucks.
About post-conflict operation in Raqqa, YPG said that the landmine and booby trap clearing operations continue in the city. Four YPG fighters were killed during this operation.
DEIR EZ-ZOR
YPG reported advances against ISIS in Deir ez-Zor in the past month. More than 10 thousand civilians were rescues in Mergede and surrounding villages in November and ISIS gangs are now encircled in the border region.
YPG said that 33 YPG fighters were killed in clashes in Deir ez-Zor.
YPG also reported death of three of its fighters because of non-combat incidents.