Thousands arrive in Afrin to show solidarity with resistance
Thousands of activists from Northern Syria arrived in Afrin on Monday.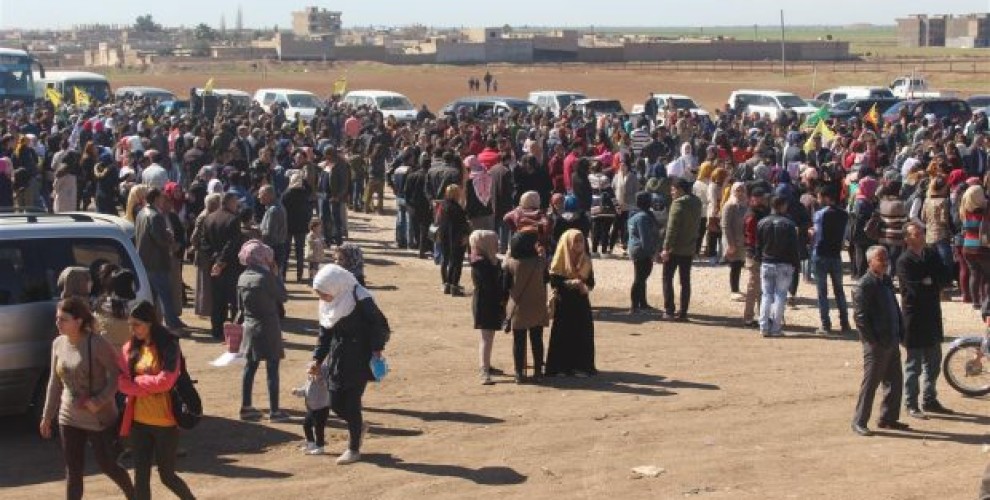 A large convoy of activists arrived in Afrin on Monday night to show solidarity with the resistance against the Turkish invasion.
The activists left Qamishli yesterday and it took the convoy full two days to reach Afrin.
Today the activists will attend a protest meeting against Turkish regime in the city center. A press conference is expected after the meeting.