The first shop in Kobane is half a century old
Fifty years on, how does he work among all the shops in the bazaar?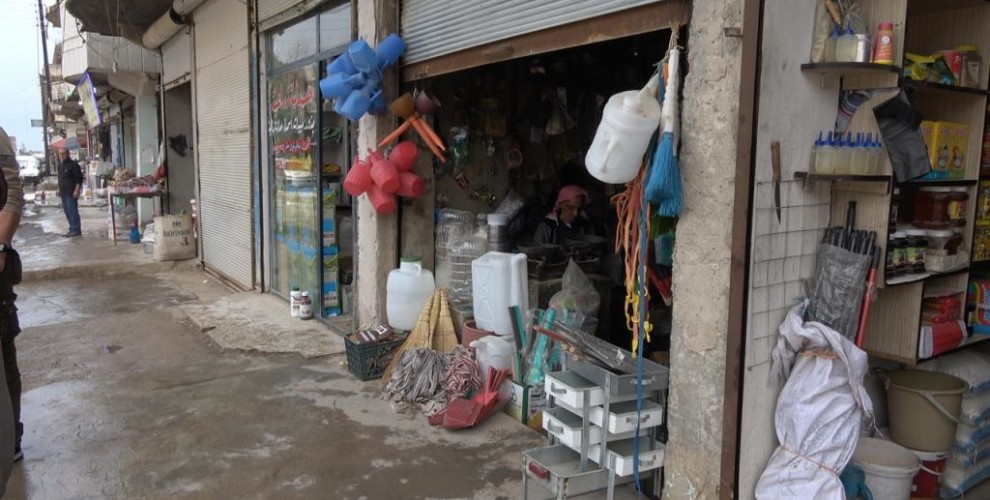 In Kobane 50 years ago, there was only the shop of Nebo Şex Hesen.
Trade and industry had not progressed so much in Kobane in the 1980s and the needs of the people of the city were guaranteed from major cities such as Aleppo, Damascus and Raqqa.
Nebo Şex Hesen's shop is the oldest shop in Kobane.
Apê Nebo, (Uncle Nebo), as he is known, opened this shop 55 years ago on the famous El Seraya Street.
Apê Nebo was selling products such as food, medicinal herbs, honey and vegetable seeds.
Nebo Şex Hesen is now sitting in front of his shop, watching the city people coming and going. They enter the newly opened shops in the bazaar, the market.
Apê Nebo is now 85 years old and cannot work because of some health problems.
In 2014, following the attacks and siege of Kobane by the DAESH mercenaries, the children of Şex Hesen were forced to flee the city and now he is alone.
Kobane was completely destroyed by war in 2014, before being liberated after a heroic resistance by the YPG and YPJ (People's and Women's Defense Units).
After three years of extensive work to rebuild the city, numerous shops were opened. Nebo Şex Hesen's shop though occupies a different place in the heart of the people of Kobane.