SDF: Turkish intelligence involved in the disappearance of Silo
SDF General Command remarked that SDF Spokesperson Talal Silo was threatened by the Turkish state several times before, and that Turkish intelligence is involved in his disappearance.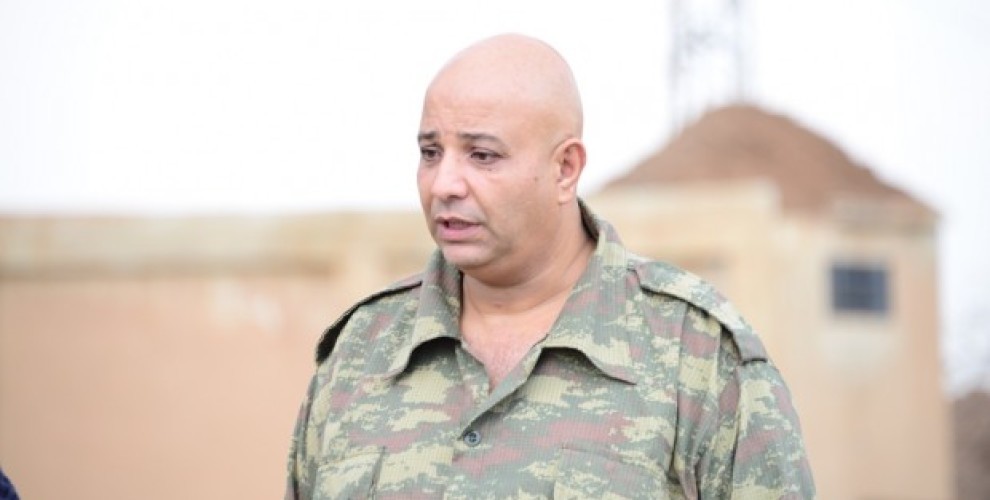 The General Command of Syrian Democratic Forces (SDF) released a statement about the disappearance of their spokesperson, Colonel Talal Silo. The statement is as follows;
"The public opinion has followed the case of the disappearance of Colonel Talal Sallou, spokesman for the Syrian Democratic Forces, and became the address of many media outlets. In order to clarify the circumstances of the incident, we in the Syrian Democratic Forces would like to emphasize that Colonel Talal Sallou joined our forces with his faction and his faction's desire to take place under the banner of Syrian Democratic Forces.
He officially received the mission of the official spokesmanship for the Syrian Democratic Forces and was on duty until the moment contact was lost with him.
Colonel Talal Sallou has been respected and appreciated by our forces, leadership and base. He has performed the tasks entrusted to him professionally. Accordingly, he has been subjected to a lot of pressure and provocation by the Turkish state and at some stages was threatened with the killing of his children in Turkey.
Since the moment of losing contact with him, our forces have been investigating the circumstances of this disappearance, although he submitted his resignation earlier, due to some pressures and problems in his work, and therefore we believe that his disappearance is the result of a special operation of Turkish intelligence and cooperation and complicity with some of his family members.
We in the Syrian Democratic Forces assure the public that we are continuing our struggle against terrorism, contributing to the building of a democratic Syria, a free federal decentralization worthy of all the people of Syria, and that the brotherhood of the peoples will remain a balance for us.
We will base on the participation of all peoples in our forces and protect our military identity. We will not let our forces be affected by this incident and we will announce the results of our investigation later on."