SDF: Turkish attacks against Afrin continue despite the ceasefire
Despite the UN decision for a 30-day ceasefire throughout Syria, Turkish attacks on the northern Syrian canton of Afrin continued in the past 24 hours.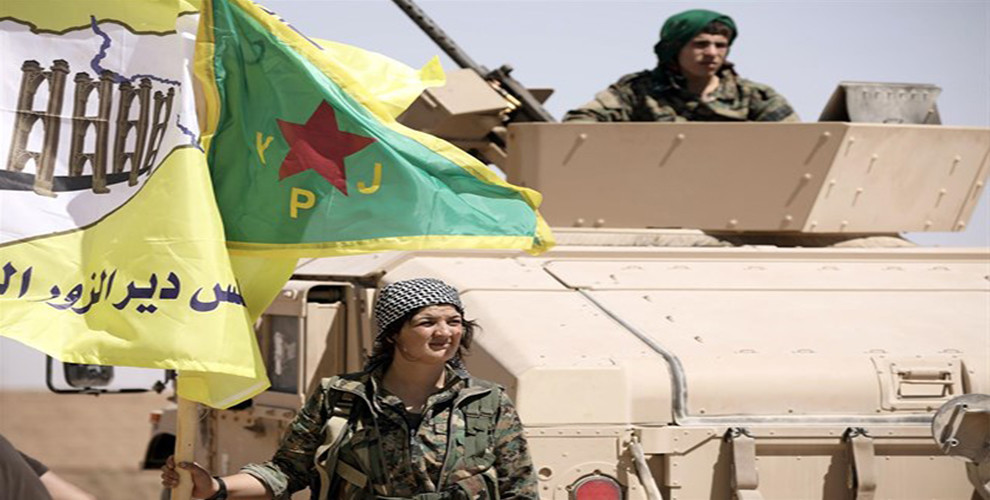 The Press Center of the Syrian Democratic Forces (SDF) has published a report on the events of the past 24 hours. Thus, on the 38th day of the war of aggression by the Turkish state against the northern Syrian canton of Afrin, five soldiers and at least 50 jihadist militias were killed.
"Despite the decision by the UN Security Council on a ceasefire in Syria, the barbaric attacks by the Turkish state and its jihadist groups against the people of Afrin continue. Our forces are forced to respond to the occupiers' attacks for defense purposes", SDF said, and gave the following details;
RAJO
"The Turkish army and pro-Turkish militias have attacked the Rajo front, resulting in a clash with the Popular Protection Units under the Syrian army. At the same time, Turkish aircraft conducted attacks against the scene of clashes, as a result of which 2 fighters from the Popular Protection Units died and 3 fighters were wounded.
In heavy artillery attacks on the village of Hec Xelîl, several civilians were injured. Houses of the villagers were partially destroyed by the attacks.
Pro-Turkish militia tried to advance to the village of Mûskê but were forced back by our forces. In the ensuing battle a military vehicle was destroyed with those in it. The militias withdrew as a result.
The village of Gewenda was attacked early in the morning by Turkish soldiers and pro-Turkish mercenaries, facing response from our fighters. The clashes continue.
JINDIRES
After attacks on the village of Heciler, eight pro-Turkish mercenaries were killed in the course of battles.
Last night, the Turkish Air Force bombed the center of Jindires district. At the same time, attacks by Turkish soldiers and pro-military militias took place in the village of Baflurê. The aim of these attacks was the center of Jindires district.
Turkish fighter jets attacked the village of Yalangoz this morning and perpetrated a massacre. The Kurdish Red Crescent Heyva Sor a Kurdistanê staff are still trying to recover victims of the air raid.
SHIYE
Turkish army's attack helicopters launched attacks on the villages of Anqelê and Senarê from the early morning hours. From the ground, the region was bombarded from Anqelê via Senarê to the village of Qermîtliq with heavy artillery. Here, too, battles between our forces and invading forces continue.
In totral, five Turkish soldiers and at least 50 pro-Turkish mercenaries have been killed in the clashes of the past 24 hours. More than 60 mercenaries were injured.
Our fighters destroyed six military vehicles and damaged three Turkish tanks."