First YPG regiment declared in Aleppo
The Martyr Abu Shiyar training cycle launched 45 days ago for the establishment of a brigade under YPG has been completed.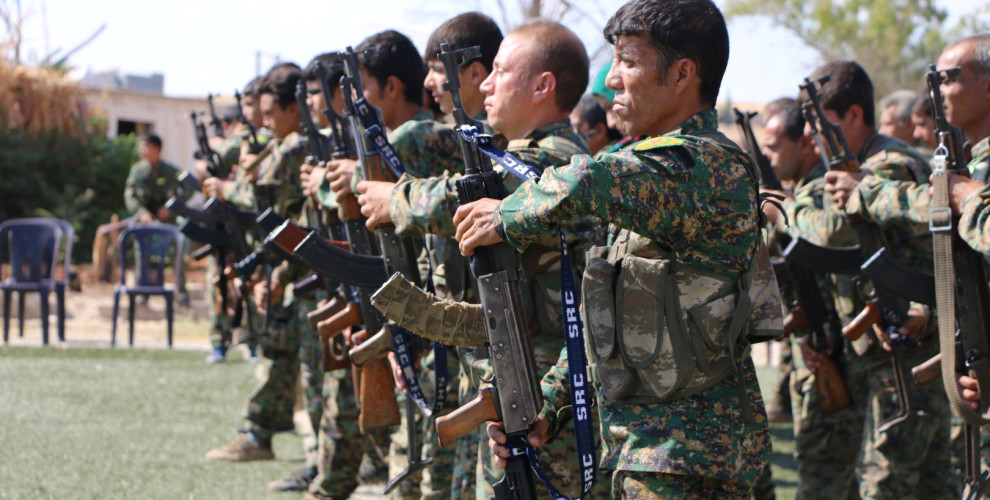 The Abu Shiyar Brigade established by the People's Defense Units (YPG) in Aleppo is made up of 55 Kurdish, Arab, Turkmen and Syriac fighters who attended the Martyr Abu Shiyar training cycle for 45 days.
Dozens of YPG/YPJ fighters attended the ceremony marking the completion of the training cycle.
Speaking here, YPG Command member Nuri Yekta congratulated the establishment of the first regiment under YPG in Aleppo, and thanked all the martyrs thanks to who these gains have been achieved.
Nuri Yekta reiterated their promise to follow the path of martyrs and vowed to protect the entire region with all their forces.
Following the speech, fighters of the regiment took their oath and joined the Kurdish traditional dance halay.