British female fighter killed in Turkish airstrike in Afrin
Anna Campbell, a British internationalist fighter has been killed in a Turkish airstrike in Afrin.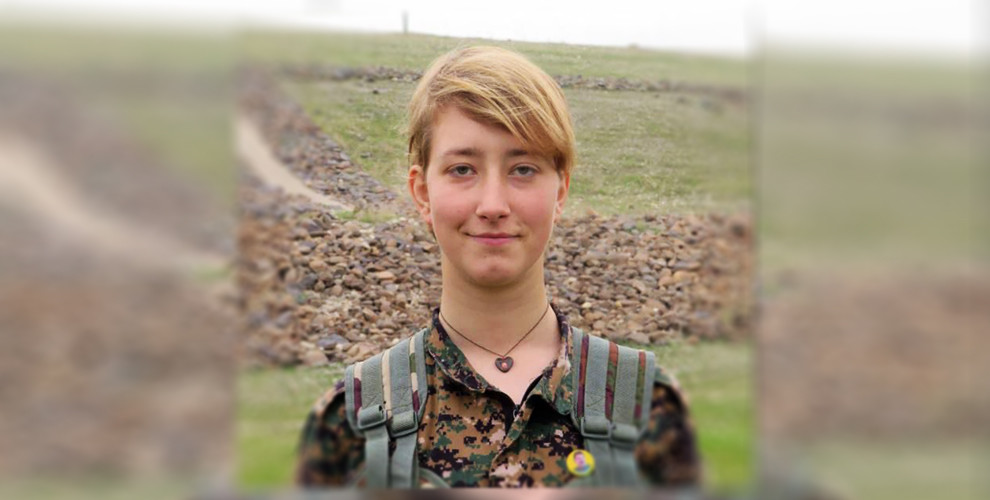 International Commune of Rojava confirmed that Campell was killed on March 16. The commune tweeted: "Our friend Helin (Anna Campbell) became şehid fighting in #Afrin. We will always remember her brave and unbreakable spirit of resistance. She was also the voice of our video against G20, and now her message became an immortal call. Şehid namirin! (Martyrs are immortal)".
Anna Campbell is the first British woman martyr of the internationalist battalion.
Anna Campbell, from Lewes, East Sussex, was fighting alongside Kurdish Women's Protection Units (YPJ) in the besieged city of Afrin. Campell's convoy was struck by a Turkish missile on 16 March.
According to YPJ sources she insisted to fight against Turkish invaders in Afrin.
"They (the YPJ commanders) refused at first, but she was adamant, and even dyed her blonde hair black so as to appear less conspicuous as a westerner," a YPJ source told the Guardian newspaper.
In a short statement to the Guardian, Campell's father, Dirk Campbell, described her as a "beautiful and loving daughter" who "would go to any lengths to create the world that she believed in".
"Anna was very idealistic, very serious, very wholehearted and wanted to create a better world. She wasn't fighting when she died, she was engaged in a defensive action against the Turkish incursion," he said.
Dirk Campbell said his daughter had dedicated her life to the fight against "unjust power and privilege".