5 members of Turkey affiliated gangs killed in Shehba
Jaysh al-Thuwar fighters thwarted Turkey affiliated gangs' attempt to enter Til Medîq village and 5 members of the gangs were killed.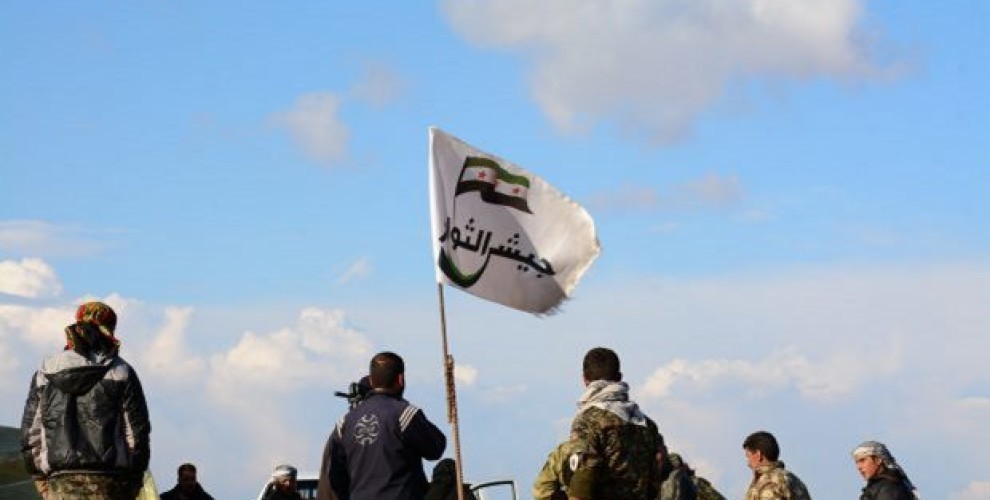 Gang groups affiliated with the invading Turkish army attacked the Um Hosh, Semoqa, Til Çîçan, Til Medîq villages and Mount Naif in Shehba region with howitzer, mortar, tank and DsHK fire.
The intensified attack launched at 21:15 Saturday evening targeted mainly the Til Medîq village. Heavy fighting erupted as Jaysh al-Thuwar fighters fiercely responded to the gangs that attempted to enter the village.
The gangs suffered losses as Jaysh al-Thuwar fighters detonated the mines they had planted in an area where the gangs entered. The gangs therewith started intense artillery attacks on Arfed (Til Rifeet), Herbel, Qolsrûc, Hisiye, Hedacikm El- Wediye, Xirnata, Um El-Qura, Hasîn and Hilîse regions.
At midnight, Jaysh al-Thuwar fighters in Til Medîq village retaliated the gangs stationed in Til Malid and Tiwêhne villages and south of the Mari town, forcing the gangs to retreat.
On the other hand, Jaysh al-Thuwar fighters targeted the Turkish army affiliated gangs deployed in the village of Tiwîs.
According to information obtained from military sources, 5 gang members were killed as result of the action while local sources report more casualties and a large quantity of ammunition belonging to the gangs was destroyed.