YPJ: "Kobanê is the name of the people's struggle for freedom"
Making a statement on November 1, World Kobanê Day, the YPJ said: "Kobanê is the name of the people's struggle for freedom."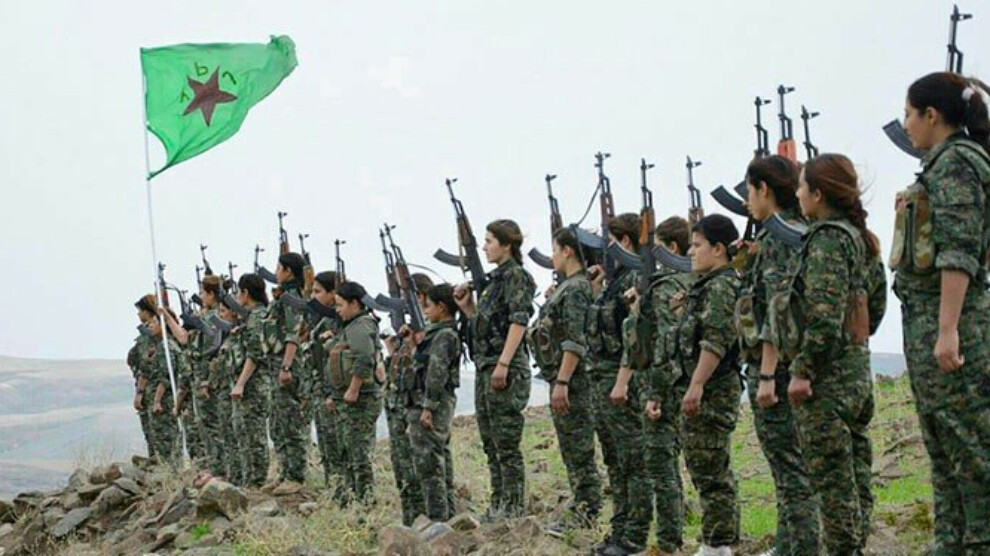 In a statement released on 1 November World Kobanê Day, the Women's Defense Units (YPJ) said that the resistance in Kobanê is the name of a people's struggle for freedom.
The YPJ said: "In 2014, ISIS mercenaries attacked Kobanê with the support of states like Turkey to destroy the gains of the Kurdish people. But they forgot that the people of Kobanê had educated themselves with free thought. The children of Kobanê resisted the brutality of ISIS mercenaries with great strength.
The unity of the Kurdish people was restored in Kobanê, and at the same time, the consciousness of humanity against the dominant and occupying forces was united. The Kurdish people all over Kurdistan supported Kobanê and wrote fascinating epics for the brotherhood of the people by joining hands with YPJ and YPG fighters as one heart in Kobanê."
The statement continued: "ISIS mercenaries attacked Kobanê with brutality and dirty methods and hoped to reach their goals in a short time. Turkish President Erdogan was also hoping that they would quickly take over Kobanê. However, the resistance front led by YPJ-YPG fighters and Internationalist fighters was strengthened with the support from all over the world. Freedom fighters did not allow even an inch of Kobanê's land to fall into the hands of the mercenaries.
YPJ and YPG fighters such as Commanders Rêvan, Özgür, Gelhat, Herdem, Viyan Peyman, Zehra Penaber and Sibel Bulut, put up a historic struggle. Every time they fought, they said, 'We will die, but we will not allow those dirty feet to set foot on our holy land'. Kobanê is the name of the people's freedom struggle. The invading Turkish state still has not digested the defeat in Kobanê.
For this reason, it continues its attacks against the city of Kobanê and Rojava Kurdistan in general with its special war policies. But today, the people of Kobanê are fighting for freedom with the same spirit, against all kinds of tricks of the Turkish state. Mesopotamian women's blood was shed in every street of Kobanê, and today thousands of YPJ and YPG fighters follow in the footsteps of those heroes. So that the dreams of the invaders will never come true. We once again celebrate the International Day of Support for the Kurdish Resistance in Kobanê. We call on all freedom-loving peoples to fight in the spirit of 1 November. Just as all the powers of the world united against the darkness of ISIS and saved humanity from this darkness, today the Kobanê and Rojava revolution must emerge with the same spirit for free humanity. Finally, we say that the spirit of resistance in Kobanê will bring freedom to all oppressed peoples."