Yazidi security forces will not be dissolved
The protests in Shengal have yielded a result, the Yazidi security forces will not be dissolved. This was assured to a delegation of the Autonomous Council of Shengal.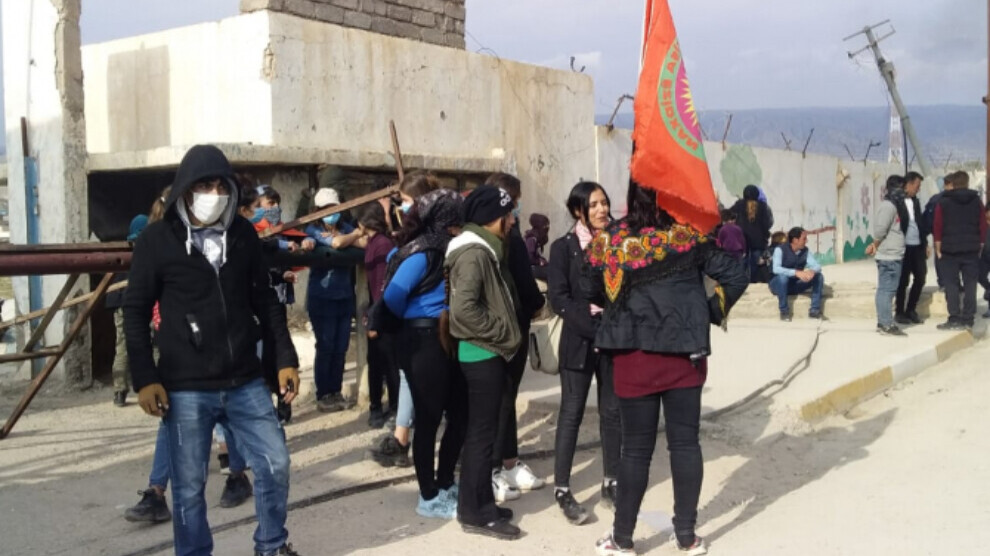 The Asayîşa Êzîdxanê, the Yazidi security forces in Shengal (Sinjar) will not be dissolved.
At the call of the Democratic Autonomous Council of Shengal (MXDŞ), simultaneous protests took place today in front of the Asayiş centers in Sinune, Khanasor and Shengal against the decision of the Iraqi government to dissolve the local security forces.
In the morning, a Yazidi delegation presented their demands in talks with Iraqi leaders. After the Iraqi officials rejected the retention of their own security forces, a demonstration was held in the city center. The angry activists lit fires by the roadside and declared that they would not back down from their demands.
The demonstration there was followed by another conversation between the Yazidi delegation and the Iraqi leaders. The delegation subsequently announced that the Asayiş centers in Sinune, Khanasor and Shengal would not be closed, and that the Iraqi side had accepted this demand. How the Asayish system will be set up in the future is to be agreed upon in further discussions. The protests have ended for the time being.
The Iraqi government in Baghdad and South Kurdistan's ruling party KDP had decided in an agreement on October 9 to take over control of Shengal and thus deprive the region of democratic self-government. Last weekend, the deployment of several thousand soldiers of the Iraqi army to Shengal began.
That the Iraqi army and the KDP-Peshmerga will be able or even willing to protect the local population is doubted by the people in view of the events in 2014. The Peshmerga took flight from the approaching ISIS at that time and no help came from the Iraqi army either. The result was genocide of the Yazidi population and the deportation and enslavement of thousands of women.
For the people in Shengal the Asayish is thus also a guarantor for being able to defend themselves against a renewed genocide, since no help is to be expected from external forces.
RELATED NEWS: