Turkish state is an enemy of human rights: Qamishlo Assembly
The Qamishlo Assembly condemned the arrest of Leyla Güven and stated that the Turkish state was disregarding human rights laws.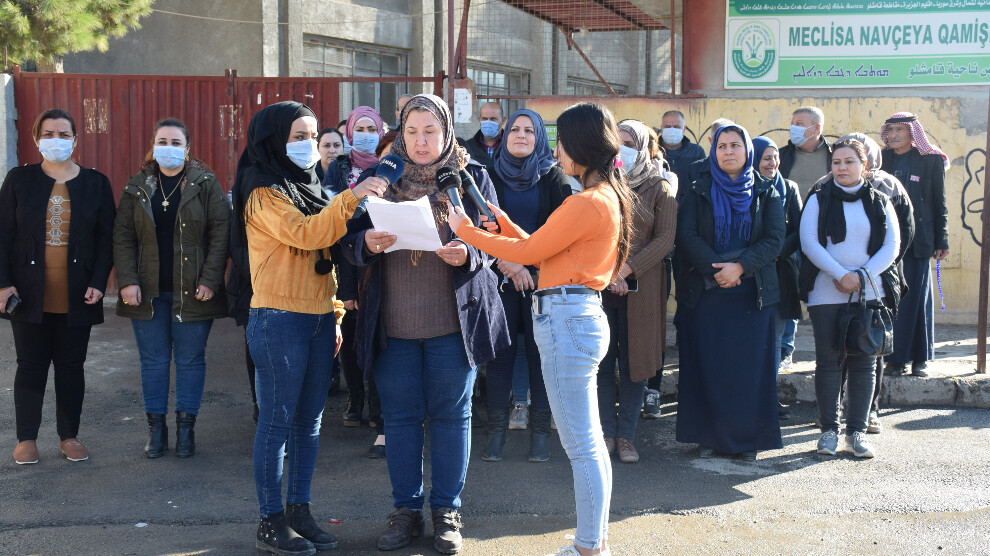 The Qamishlo Assembly condemned the inhumane policies of the fascist Turkish state against women in the person of DTK (Democratic Society Congress) Co-chair Leyla Güven.
Muna İbrahim read out the press statement in the action attended by members of the Kongreya Star and the Qamishlo Assembly and said, "The Turkish state is continually trampling on human rights. It is also committing crimes against religious, cultural or political minorities."
"The Turkish state is deliberately killing civilians, plundering their homes, enslaving the people and forcing them to migrate. Disrespecting the decisions of the World Human Rights Organization in 1948, the Turkish state violates Human Rights," Muna added.
Muna continued: "The European Court of Human Rights in Strasbourg ruled for the release of Mr. Selahattin Demirtaş and a compensation of 60,000 Euros. However, the Turkish state has not yet implemented this decision. On the contrary, it has arrested DTK co-chair Leyla Güven."
Muna called on all international and legal institutions including the UN to hold the Turkish state responsible as soon as possible.