Turkish military operations and attacks on local people continue in Lice
Large-scale military operations in the Lice district of Amed continue. Soldiers kick in the doors of houses during village raids and carry out arbitrary arrests.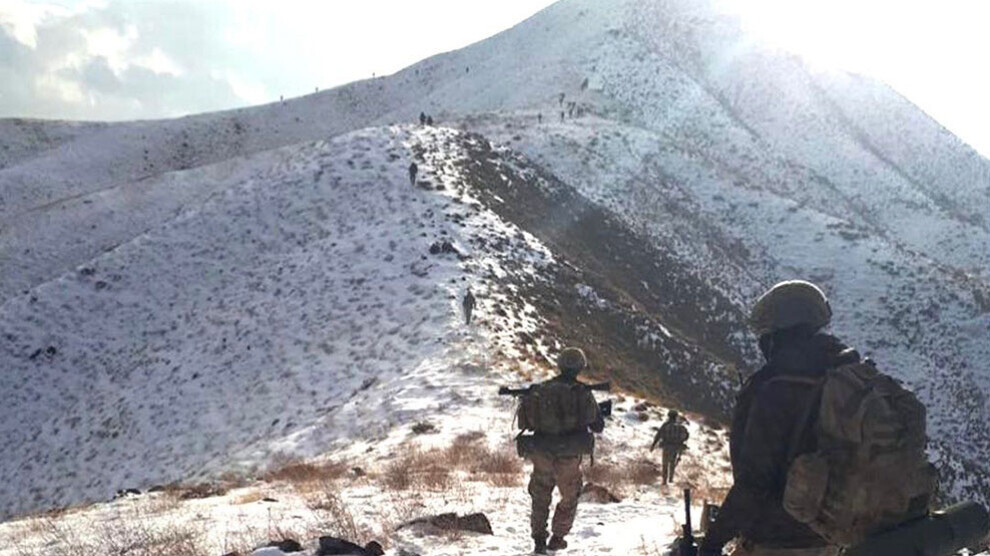 For more than eleven days, the Turkish military has surrounded the villages of Cinezur (Çağdaş), Derxust (Dibek), Hiseynik (Arıklı) and Mişref (Bağlan) in Lice district of Amed (Diyarbakır) province. Villagers report mistreatment by members of the Turkish army who are searching settlements and arbitrarily arresting people.
On Tuesday evening, gendarmerie (military police) stormed homes in the district of Lice and the surrounding villages of Derxust (Dibek), Xezmaz (Budak) and Sise (Yolçatı). At least 35 people were arrested in the operation. They are being held at the district gendarmerie base. Earlier, eight people were imprisoned for "membership in a terrorist organization."
Meanwhile, village raids continued on Wednesday. The doors of remote houses, which are seasonally unoccupied due to the winter, were smashed and the homes were searched by the army members.