Turkish intelligence kidnaps 2 civilians in Mabata, Afrin
The Turkish state and its mercenary allies continue to commit crimes in Afrin, which they occupied in March 2018. One of the aims pursued by Turkey is to change the demographic structure in Afrin, and to plunder and try to destroy its culture and history.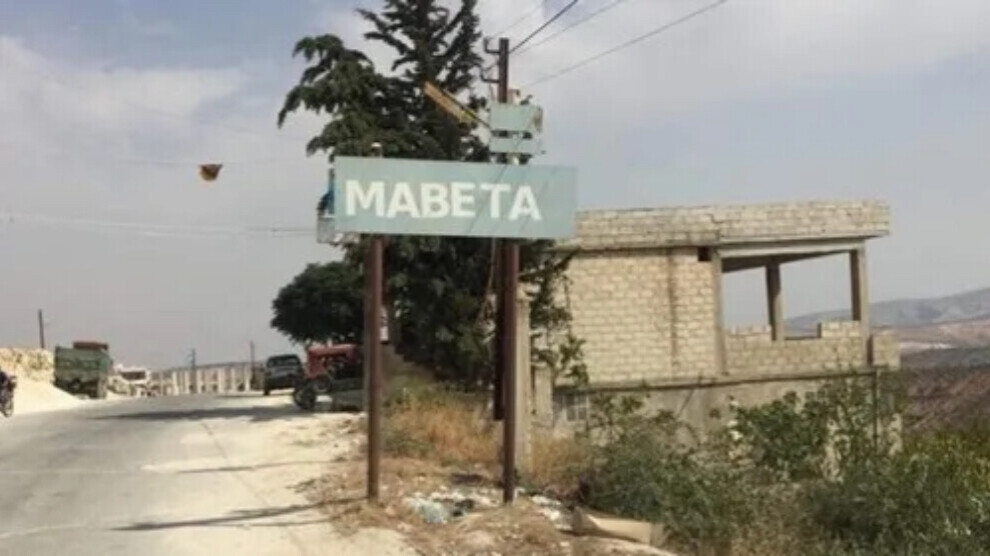 According to information obtained from local sources, Turkish intelligence service (MIT) agents have kidnapped two civilians from villages of Afrin.
Reports say that Elî Ebo was abducted from the village of Kaxirê and Ebdo Hesîko from the village of Mîrkan. The aftermath of the two locals remains unknown.
A few days ago, Turkish intelligence-linked forces raided the house of the El-Erif family in a village of Turkish-occupied Girê Spî (Tal Anyad) Canton and kidnapped a woman and her baby.
The Turkish state has established a regime of terror in the territories it has invaded together with jihadist groups under its control. Crimes such as kidnapping, execution, torture, plundering and forced migration have become a daily routine and war crimes are systematically committed, especially in the canton of Afrin, which has been occupied since March 2018.
Afrin Activists Network has recently released a report documenting the crimes committed by the Turkish army and allied mercenaries against civilians in occupied Afrin during the month of November 2021. The canton in northern Syria has been occupied by Turkish and jihadist forces since March 2018.
According to the network's report, 3 people, including an elder, were murdered by the occupying forces. 7 people, including 2 elderly, were tortured and at least 71 people -16 of them elderly, 6 women and 1 child- were kidnapped.
On the other hand, more than 3 mosques were built and a statue representing the Kurdish nation was destroyed. More than 7 historical sites were demolished. At least 3,500 trees were cut down in 10 locations. The report also revealed 2 cases of harassment and 6 cases of theft. In addition, people in 10 areas were obliged to pay protection money.