Turkish attacks in the past 3 years leave 13 children dead in Shehba
Citizens who left their land as a result of the Turkish state's invasion attacks against Afrin, settled in Shehba. The attacks carried out by the Turkish state in Shehba in the last 3 years, left 13 children dead while 19 were injured.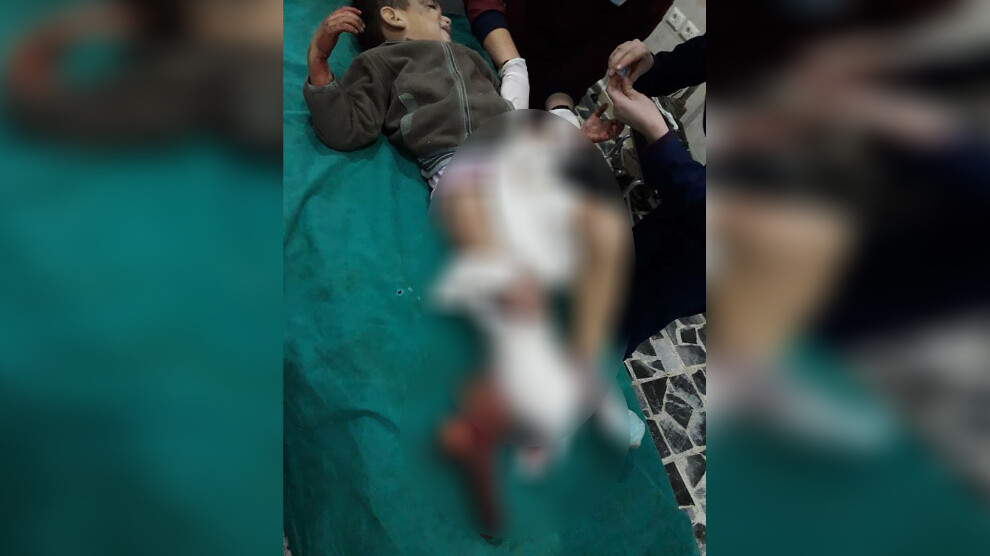 After the invading Turkish state and its mercenaries occupied Afrin on 18 March 2018, thousands of Afrin residents left their lands and settled in Shehba. Far from being safe here, the refugees are facing the constant attacks by the Turkish state.
Turkey is responsible for 3 separate massacres in Shehba. Ten people, 8 of them children, were killed in Til Rifet. Three people from the same family were killed in Aqibê. In the most recent attack, 3 people, including 2 children, lost their lives and many people were injured.
ISIS mercenaries laid many mines in the region. As a result of the explosion of these mines, 32 people, including children, died and 43 people were injured.
Heyva Sor a Kurd Shehba director Dr. Hesen Nebo said: "Shehba has been occupied by many mercenaries in the last 7 years. That's why it has almost completely been destroyed. The people of Afrin experienced difficulties when they migrated to Shehba. Many citizens lost their lives as a result of the explosion of mines laid by ISIS."
Drawing attention to those who lost their lives in the last 3 years, Nebo said: "32 people lost their lives after the people of Afrin migrated to Shehba. 43 people were injured. There are many children among them. However, the international community remains silent on this issue. Nobody is showing solidarity to the people of Shehba. We tried to support our people despite our limited resources. There are many people in poor health and in need of treatment. That is why the international community should do its part."