Turkey continues its water war against Northern Syria
The Turkish state has been systematically preventing the regular Euphrates water flow into Northern Syria for 296 days.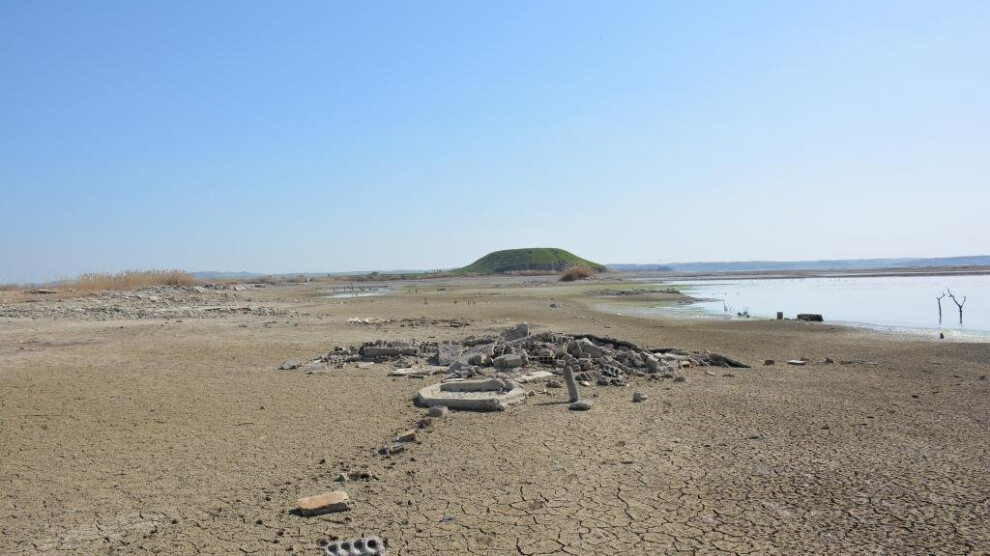 The Turkish state has been reducing the water flow from the Euphrates to Syria since 27 January 2021. According to the agreement signed between Turkey, Syria and Iraq, 500 cubic meters of water per second should flow into Syria, while the Turkish state reduced it to 200 cubic meters per second. The Turkish state, which does not comply with the UN conventions, has been stealing the water of Syria for 296 days.
Tişrîn Dam Director, Hemod El Hemadîn, told ANHA that the Turkish state reduces the flow of the Euphrates to 160 cubic meters/second from time to time. Hemadin added that the Turkish state sometimes allows the flow rate to increase to 240 cubic meters/second, but this happened only for a very short time and then the water was reduced again.
Due to the decrease in water, the electricity hours given to the region also changed. Electricity was given to Manbij and Kobanê for 10 hours a day, and to the villages for 6 hours.
The negative effects of the Turkish state's water cut were felt in all areas of life. The decrease in water in the wells of the region worried especially those who make a living from agriculture. The inability to irrigate agricultural lands affected the farmers both economically and psychologically. Because, not being able to get products from the cultivated lands in the agricultural season will cause the farmers to suffer bigger losses in the future.
The lowering of the water level of the Euphrates is a proof that the Turkish state is waging a water war against Northern and Eastern Syria. The aim of the Turkish state, which threatens to invade and attack the region every day, is to forced people' s displacement and to empty the region.