TEV-DEM: Turkey's AKP stays in power with the support of KDP
TEV-DEM called on the people to "expose the policies of the KDP which supports the occupying Turkish state's policies and justifies its attacks against our will and values."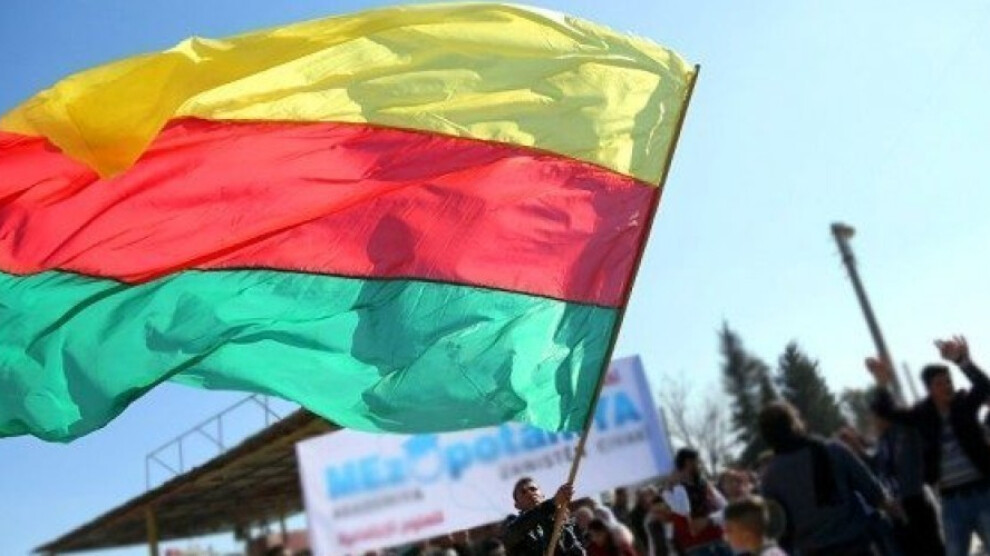 The Democratic Society Movement (TEV-DEM) released a statement in response to the latest remarks of Masrour Barzani, Prime Minister of the Kurdistan Regional Government in Iraq, who stated that Rojava should break connections with the PKK or face attacks by the Turkish state.
"Great powers promote conflicts, regional and international wars in the region in order to impose their hegemony on the will of the people, leading the international community into a crisis," the TEV-DEM said in a written statement on Tuesday.
'TURKEY IN AT THE DEEP END THANKS TO RESISTANCE'
The statement continued, "Most of these wars and conflicts are taking place in Kurdistan. The Turkish state has been carrying out an ethnic genocidal war against the will of the Kurdish people for decades, using Kurdistan and its people as a testing ground for its chemical weapons. Furthermore, it is committing crimes against humanity in Rojava every day, as well as in the Medya Defense Zones in Bashur (South Kurdistan) and carrying out terrorist attacks in the occupied areas. Also, it is pursuing dirty policies against the will of our people. Most recently, the Turkish Defence Minister made a statement which revealed hatred and contempt for the name of Kurdistan. Thanks to the resistance of the Kurdistan Freedom Movement to protect the gains of the Kurdish people, the Turkish state, governed by the AKP, is almost in jeopardy, is at the deep end and unheeded by the international community."
'ERDOGAN'S AKP STAYS IN POWER WITH THE SUPPORT OF KDP!'
The statement emphasized that "the AKP stays in power with the support of some Kurdish parties, particularly the Kurdistan Democratic Party (KDP) which claim to protect the Kurds," the statement said and continued:
"The KDP justifies the Turkish occupation of Kurdistan while it is supposed to unite the forces against Turkish invasion that poses an imminent genocide threat against the Kurds.
The KDP administration should have played its national role during this difficult period. However, the current administration has recently made dangerous and harsh statements against the Kurdistan Freedom Movement and its guerrillas. Masrour ​​Barzani's latest statement supports the Turkish state and justifies the occupation. These statements have doubled the worries of our people and give countenance to the Turkish state's statements which are against the will of the people of Rojava and north-eastern Syria.
We call on our people to expose the policies of the KDP, which supports the occupying Turkish state's policies and justifies its attacks against our will and values."
RELATED NEWS: