Students at Rojava University proud to receive education in their mother tongue
Students said that they preferred Rojava University because it provides education in their mother tongue.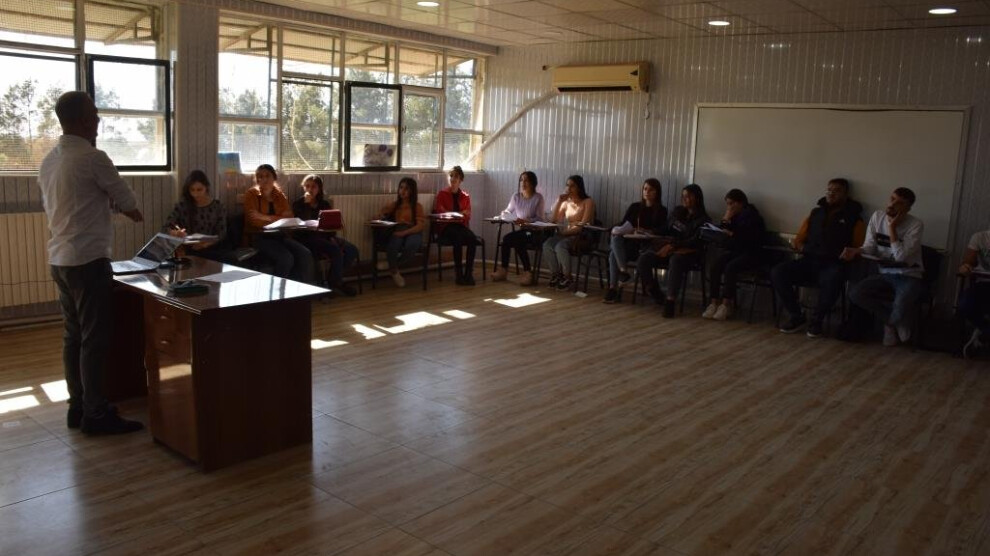 In the 2021-2022 academic year, 2,000 students from Northern and Eastern Syria enrolled in universities in the region, after concluding their education in their mother tongue in Autonomous Administration schools.
Rojava University has a student council and a women's council for students to share their thoughts and organize. Students at Rojava University Faculty of Social Sciences and Literature and at Kurdish Literature Department spoke to ANHA about the educational style of the university.
"A democratic system is in place at the Rojava University," said student Nesrin Yûnis, adding that this system gives everyone a voice. Yûnis said that the most important difference between this and other universities is that it offers education in their mother tongue to students and added: "If we do not study in our mother tongue, we cannot carry out our national values. I'm proud to be here. I want to finish university and work to improve my society."
A student named Dilşêr Hiso emphasized the importance of education in the mother tongue and said: "At the university, students can comfortably have discussions with their teachers and share their thoughts."
Dilşêr Hiso said that he preferred the Kurdish Literature department because, after completing his education, he wanted to write poetry and short stories as well as work in the world of teaching.
Hiso said, "I want society to benefit from my poems and my works, to leave my mark on the Rojava Revolution. In my works, I want to tell about the massacres and violations of rights against the Kurdish people and make them visible. Also, I want to encourage the Kurdish people to protect their mother tongue."
According to the Rojava University administration, 750 students enrolled in the university this year.