PYD youth supports guerrilla resistance
Young activists affiliated with the Democratic Union Party (PYD) marched in Kobane to support the guerrilla resistance.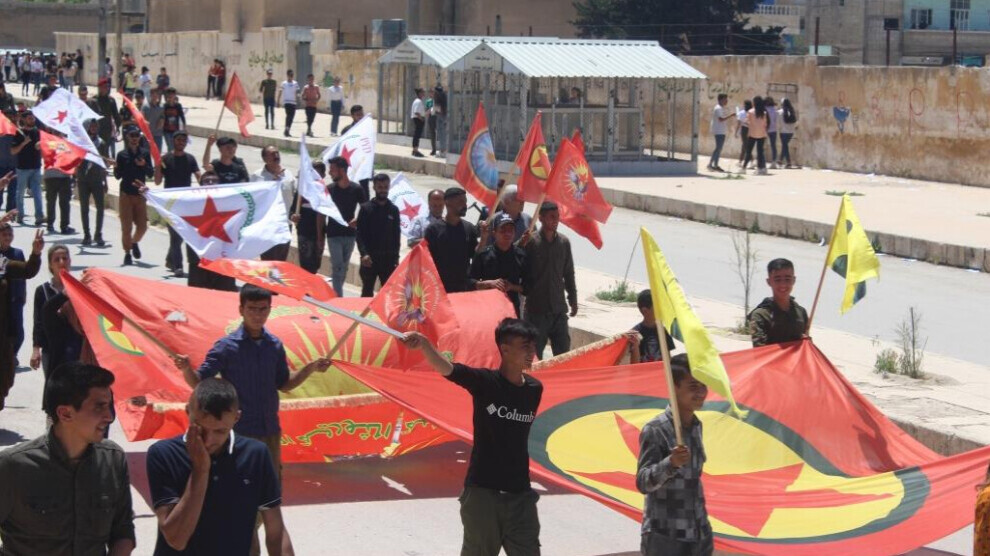 Young activists of the Euphrates Region and dozens of members of non-governmental organizations held a march today (May 19) to embrace the guerrilla resistance against Turkey's ongoing invasion operation in the guerrilla-held Medya Defense Zones in southern Kurdistan (northern Iraq).
Before the march from the Free Women's Square to the Şehit Egid Square, Wedhê Hemzê made a statement on behalf of the PYD activists. Hemzê pointed out that the Turkish state has been attacking the Kurds and killing thousands of them for years. "This is a matter of survival for the Kurds. The Turkish state and the Barzani family are attacking the free mountains and the Kurdish people."
Hemzê stressed that while the Turkish state is attacking the Medya Defense Zones with chemical weapons, the Kurdistan Freedom Guerrillas are struggling in a spirit of mobilization and putting up outstanding resistance.
Hemzê remarked that the latest attacks targeted not only the free mountains, but also Şengal and North and East Syria. "The attacks on North and East Syria and the guerrilla forces are interconnected. As the youth of the PYD, we will endorse the guerrilla resistance."