Peace Mothers are on 26th day of protest at Semalka Border Gate
Peace Mothers at Semalka Border Gate once again called on the KDP to give them back the remains of their children.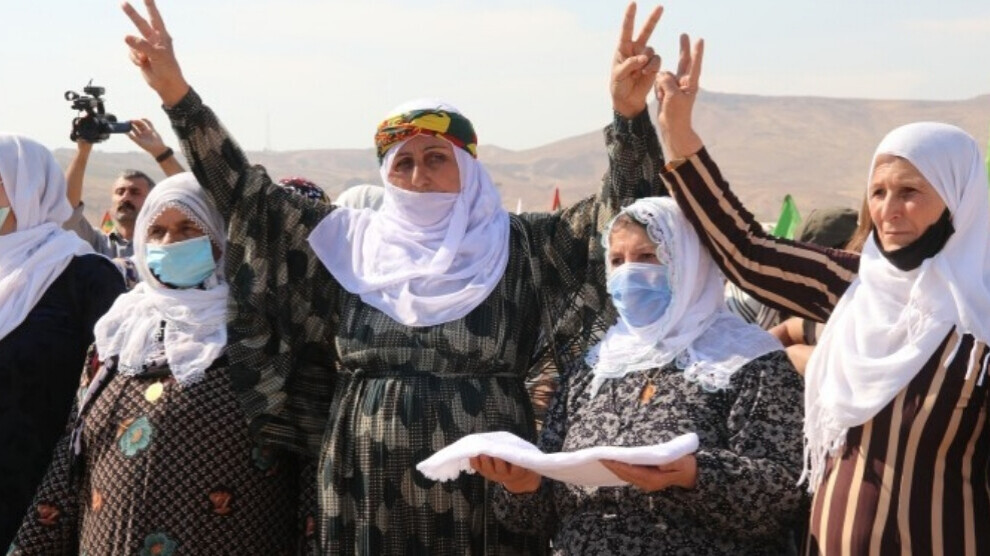 The action launched by the Peace Mothers at Semalka Border Gate to demand the delivery of the bodies of HPG members Nesrîn Temir and Yusif Îbrahim, who lost their lives as a result of the attack by the forces affiliated with the Kurdistan Democratic Party (KDP), is on day 26.
Every day, participation and support increase with people coming to visit the mothers from cities such as Hesekê, Qamishlo, Dirbêsiyê, Tirbêspiyê, Dêrîk and Til Temîr.
The Peace Mothers called once again on the KDP to say "No more bloodshed of brothers" and demanded that they deliver the bodies of their children.
Five of the 7 HPG members ambushed by the KDP-affiliated forces in the region of Xelifan in South Kurdistan on 29 August lost their lives, and two HPG members, one of whom was wounded, survived.
Even though 2 months have passed since the ambush, the bodies are not delivered by the KDP to their families.