Journalist Seyit Evran's message to Abdullah Öcalan
Message to Abdullah Öcalan from pioneer journalist Seyit Evran during his visit to the "Öcalan House" in a village near Kobanê in 2022.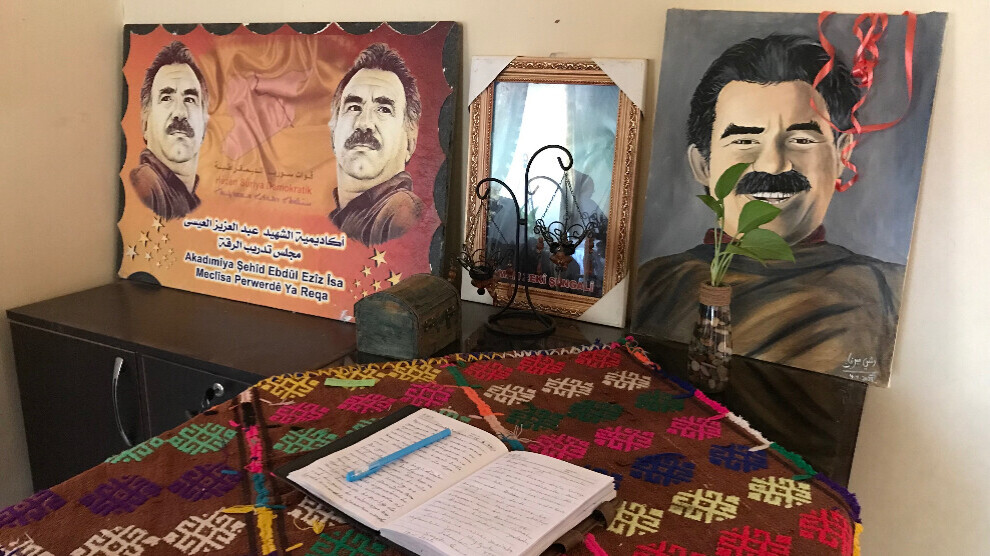 Kurdish journalist Seyit Evran died of a heart attack in Rojava on 22 September. A long-time reporter for ANF and a revolutionary pioneer in the Free Press, he left behind a great legacy to his successors. Evran will be laid to rest at the Şehîd Delil Saruxan Cemetery of Martyrs in Qamishlo on Wednesday, 27 September.
Last year, Seyit Evran paid a visit to the house in the village of Elpelur to the west of Kobanê, known as the "Öcalan House", where Kurdish leader Abdullah Öcalan stayed for three months in 1979 after he had crossed from Bakur (Northern Kurdistan) to Rojava.
During his visit to the house on 17 January 2022, Seyit Evran wrote the following message addressed to Abdullah Öcalan:
"This feeling is just undescribable.
Had we said 43 years ago that a revolution would take place in Rojava, North-East Syria and the four parts of Kurdistan, nobody would have believed us. We would have been called mad.
This is where this revolution began exactly 43 years ago.
This is one of the houses where Leader Apo (Abdullah Öcalan) lived when he moved to Kobanê. It is exactly this place where steps for a revolution began to be taken.
These feelings are just undescribable and would only make one happy."