HPG: Seven Turkish soldiers killed in Heftanin and Siirt
Seven soldiers of the Turkish army were killed in guerrilla actions in Heftanin and Siirt.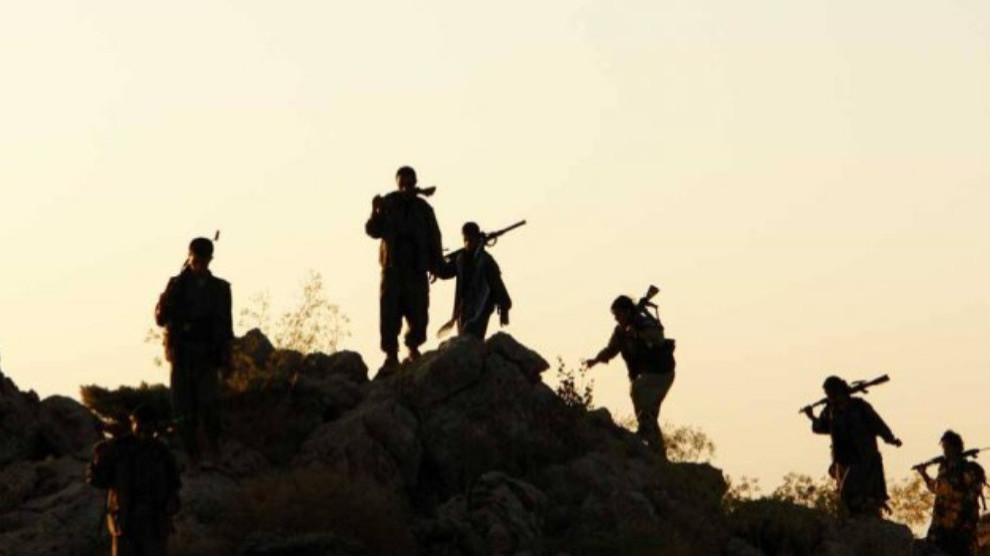 The Press Center of the People's Defense Forces (HPG) has issued a statement on guerrilla actions in Heftanin and Siirt, Turkish military operation in Hakkari and air strikes of the Turkish army on the Medya Defense Zones.
According to the statement, one soldier was shot dead in the ongoingresistance against the Turkish occupation operation in the guerrilla area of Heftanin in Southern Kurdistan (Northern Kurdistan). The HPG action that targeted a military unit on Hill Şehîd Şîlan in Bektorya area took place at 2 pm on September 21.
Regarding a guerrilla action in the province of Siirt in Northern Kurdistan, the HPG statement said: "In the context of the revolutionary offensive in memory of Şehîd Medya Mawa and Şehîd Rizgar Gever, a successful sabotage action took place in the evening of September 20. The action was directed against soldiers of the Turkish occupying army who were working on the construction of a road in Eruh district between the villages of Giver and Buzikra. During the action, an enemy vehicle was completely destroyed and six soldiers inside were killed. This effective action took place in memory of the Botan Martyrs".
Unsuccessful military operation in Hakkari
HPG also announced that the Turkish army launched a military operation in Gever (Yüksekova) district of Hakkari on September 19. The operation covered the villages of Tacê, Tilora Jêr, Tilora Jor and Kuçe. On the evening of September 21, the operation was unsuccessfully terminated.
Air attacks on Southern Kurdistan
On September 17 and 22, according to HPG, the surroundings of the Guzê village in Gare region of Medya Defense Zones were bombed by the Turkish air force. On September 19 and 20, air raids took place on the village Erdewêl in the Avashin region. On September 21, the Mervano and Şehîd Diren areas in the same region were bombed by the Turkish army.