HPG reports increasingly ongoing Turkish attacks on guerrilla areas
The Turkish army continues its attacks against guerrilla forces who have ceased their military actions for humanitarian reasons after the series of devastating earthquakes in February.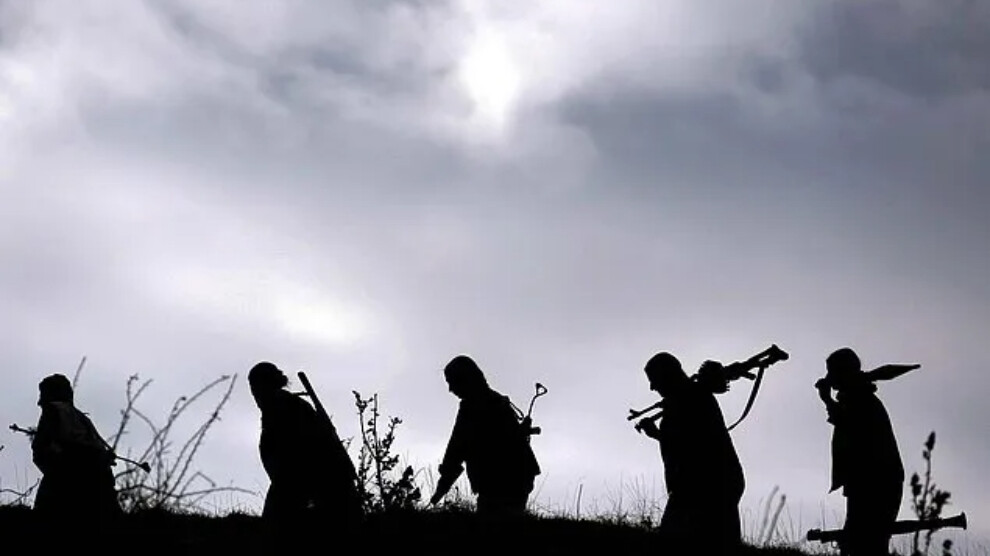 In its daily statement about the Turkish state's war in Kurdistan territory, the Press Office of the People's Defense Forces (HPG) stated that the AKP-MHP regime's attacks on Kurdistan Freedom Guerrilla continued increasingly.
"Despite the fact that our forces are in a position of inaction, the Turkish army carries out uninterrupted attacks and operations in several locations across North Kurdistan. Likewise, the Medya Defense Zones (guerrilla-held areas in southern Kurdistan/northern Iraq) are targeted by nonstop bombardments from the air and land and our battle tunnels are attacked with prohibited weapons. As the AKP-MHP regime relies on war for its future and insists on war, it escalates its attacks," said the HPG statement on Thursday.
According to the statement, the guerrilla areas in Metina were attacked on March 27, to which the guerrillas responded with heavy weapons to defend themselves.
On March 29, the guerrilla positions in Sida were bombed twice with banned weapons.
On March 27, the area of Golka in Metina was bombed twice by fighter jets.
On March 29, the guerrilla positions in Çemço and Sida were targeted by 19 attacks with howitzers, tanks and heavy weapons.
On the other hand, HPG reported that an unarmed guerrilla fighter, Harun (Selim Adıyaman), was captured by "a group of traitors" and handed over to the Turkish army. "These are lowlifes who insulted a freedom guerrilla and handed him over to the Turkish state will be brought to account in the strongest way. Oır people should take a stand against such traitors and condemn them," HPG stated.