HPG guerrilla Botan Malazgirt martyred in Gare
Guerrilla fighter Botan Malazgirt has shown great effort to protect humanity from ISIS terror. He died in a Turkish airstrike in Gare ten days ago.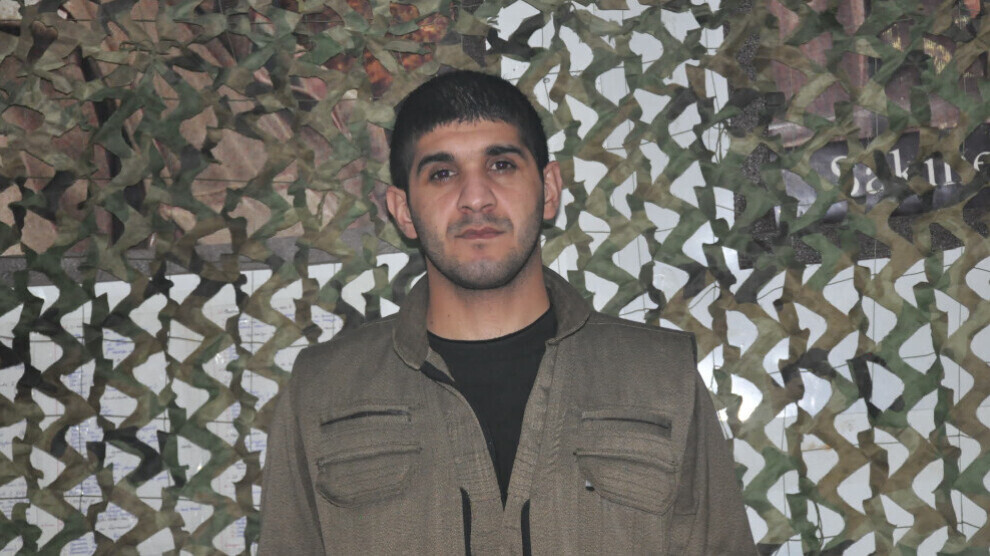 Guerrilla fighter Botan Malazgirt was martyred in a Turkish air strike in the southern Kurdish region of Gare on November 18. According to the press center of the People's Defense Forces (HPG), the attack occurred due to a denunciation: "It has been confirmed that this dastardly attack was carried out as a result of denunciation and agent activity. Our companion Botan has sacrificially worked in the Kurdistan freedom struggle. He has worked in many fields and was a leading militant. However, contrary to what is portrayed in the Turkish special war media, he was not the person in charge of our party's foreign relations."
Nom de Guerre: Botan Malazgirt
First-Last Name: Lêhat Gören
Birthplace: Muş
Mother's-Father's Name: Süheyla – Salih
Date and Place of Martyrdom: 18 November 2021 / Garê
"Heval Botan spent a while in Zap and Heftanîn regions and during this time he learned the principles of guerrilla struggle and successfully put them into practice," HPG said. At the same time, he internalized the cooperative principles of the PKK and always tried to do justice to Abdullah Ocalan and the martyrs. "He has also developed in the military field and prepared in every way to fight against colonialism. When ISIS gangs attacked Rojava in 2015, he rushed to the aid of our people and participated in several revolutionary offensives. He has shown great commitment to save humanity from ISIS fascism. Although he was injured several times in battle, he has not lost any of his fighting determination. On the contrary, his hatred for the enemy grew even greater and he was firmly convinced of the need to defeat Turkish colonialism," HPG said.
In order to professionalize himself in the guerrilla struggle and to immerse himself in the philosophy of Abdullah Öcalan, he took part in advanced training courses, from which he emerged as the commander of the modern guerrilla. The HPG wrote: "With his ideological and military competence and his natural personality in everyday life, he became a role model for his comrades. He took part in all the work in a leading position and was thus a concrete example of the requirements of the new era at the command level. He preserved this awareness and sense of responsibility until the moment he fell."
According to the HPG, Botan Malazgirt came from a family that had already paid a heavy toll in the Kurdish liberation struggle. Botan sympathized with the PKK at an early age and initially became involved in the youth movement in a legal capacity. From his close relatives, several people died in the liberation struggle and Botan came to the realization that the fascism of the Turkish state could only be crushed through armed struggle.
HPG expressed their condolences to the Gören family and the Kurdish people.