HPG announces the martyrdom of a guerrilla fighter from Rojava
Guerrilla fighter Sinem Yusuf (DÜnya Destan) died in a Turkish air raid in Qandil in November 2019.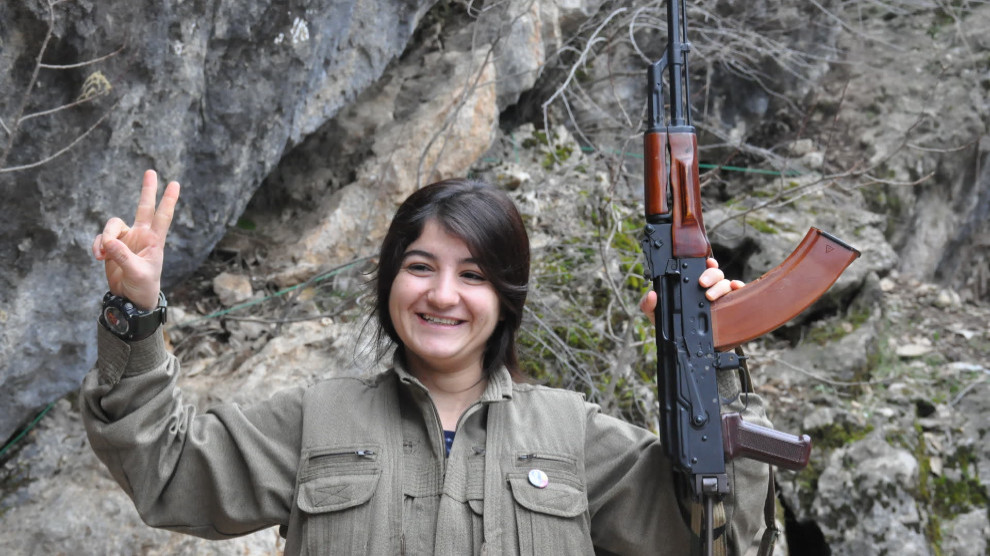 According to the press centre of the People's Defense Forces (Hêzên Parastina Gel, HPG), guerrilla fighter Sinem Yusuf (Dünya Destan) lost her life on 12 November 2019 in a Turkish air raid on the Qandil region of Medya Defense Zones in southern Kurdistan, northern Iraq.
Her ID details are as follows:
Nom de Guerre: Dünya Destan
First and last name: Sinem Yusuf
Place of birth: Dêrik
Names of mother and father: Wedia - Mehmet Emin
Date and place of death: 12 November 2019 / Qandil
Dünya Destan was born in 1994 in Dêrik city in Rojava. She joined the PKK at a young age in 2011. The HPG commended her high morale, positive attitude, curiosity and determination and expressed their condolences to her relatives and the Kurdish people.
HPG vowed that the path of the martyrs will be followed until victory.