Gravestones used to build military bases in Girê Spî
The Turkish occupying forces use gravestones for the expansion of their military positions in northern Syria. In Girê Spî, a civilian has been robbed and murdered; in Afrin, a village was besieged and plundered by jihadists.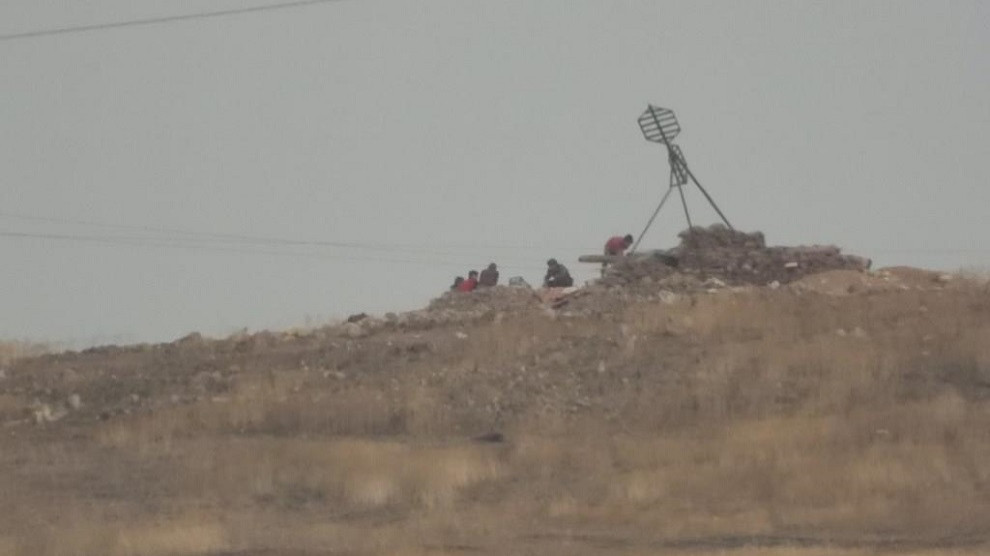 The Turkish occupying forces in northern Syria are expanding their military positions in preparation for further attacks. With the support of Islamist proxies, 33 military posts and five bases have been built so far in the regions around Ain Issa and Girê Spî (Tal Abyad). Military units have been stationed at all points.
According to the Rojava-based ANHA news agency, gravestones have been torn out in Kefifa, a village near Girê Spî, and used to build positions.
Occupiers commit robbery and murder in Girê Spî
In Girê Spî, according to local sources, jihadist mercenaries committed a robbery-murder two days ago. The murder victim was the livestock dealer Ahmed Muhammed al-Shuayip, he was shot on the road to Serêkaniyê and later died of his injuries in hospital. The jihadists are said to have seized four million Syrian liras.
Afrin: Occupiers demand extortion
In the Turkish occupied region of Afrin it is reported that the village of Firêriyê in the district of Jindires has been besieged for three days by the Turkish-backed militia Furqat al-Hamza. The jihadists are demanding extortion, which the villagers refuse. The village is completely sealed off, the occupying militia is looting the houses.